Highlights
Spring fed pond
Sizable mature Pecan grove
Restored native prairie
Well maintained walking trails
Trail Length:
2.5 total miles of hike and bike trails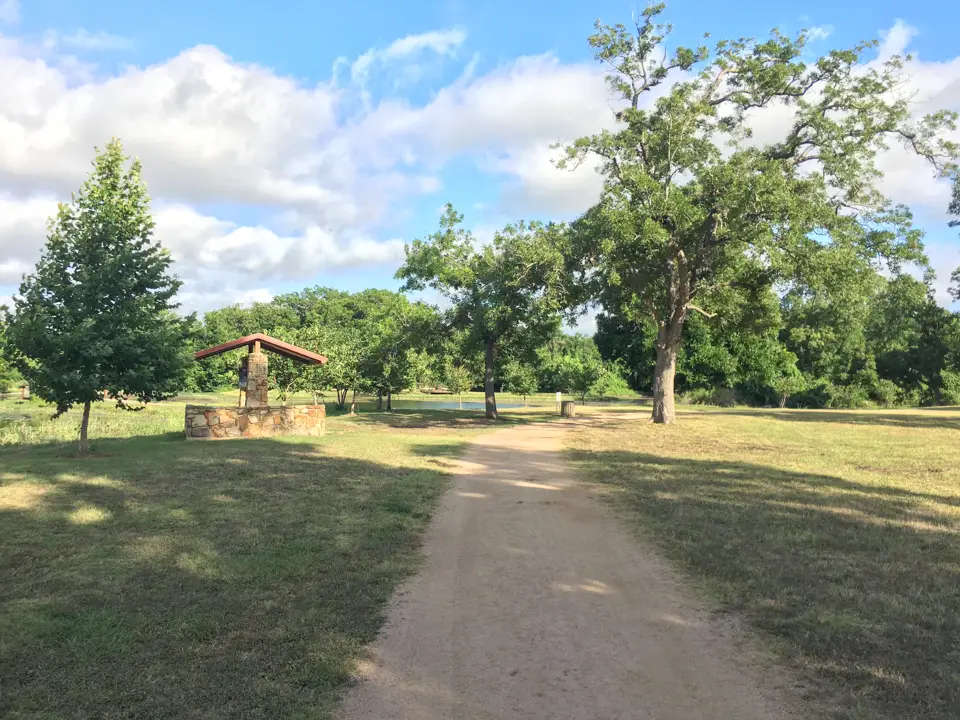 The Location
Berry Springs is one of the premier nature parks of Williamson County. Volunteer efforts to maintain and improve the park and habitat have been ongoing for a decade. The walking trails, spring fed pond, pecan grove, and prairie are all maintained and kept pristine for the enjoyment of the public.
The terrain here is mostly flat, so hiking is easy, although exploring the full 300 acres of this park would likely take at least two hours.
Birding Recommendations
After turning into the park there's a kiosk that says "Pay Station". This is only for campers and rental facilities. Entrance is free so just drive right in.
Once you hit the trails you can either visit the pond or the pecan grove first. During the morning of a warm day you may want to save the Pecan grove for last so you can enjoy the shade once the temperature begins to rise at the end of your walk. Sparrows and grassland birds tend to be active first thing in the morning, so you may choose to walk behind the pond to the prairie and bird there first.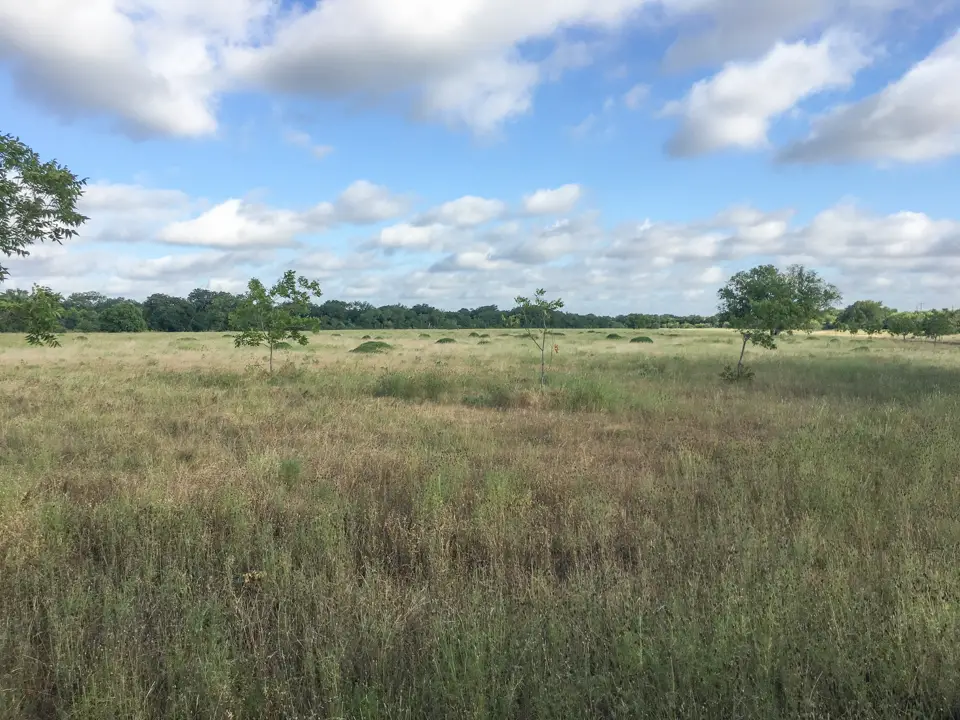 The spring fed pond has three small back arms that can be great for bird activity. Take time to explore the vegetation along the narrow waterways.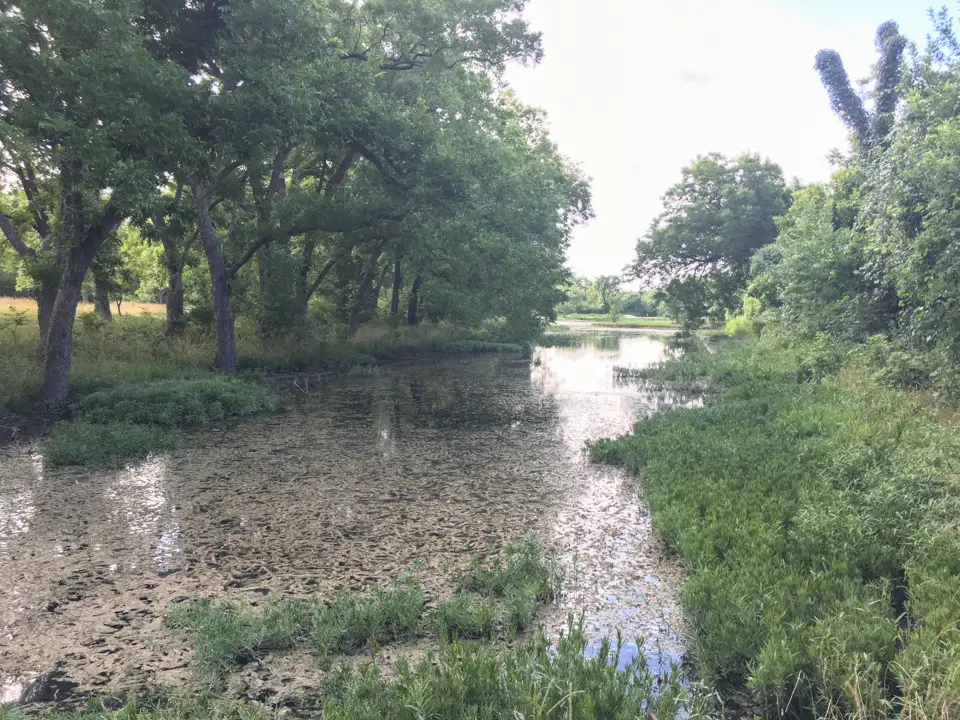 If you have 45 minutes or less to bird, concentrate generally around the pond since it borders the Pecan grove on one side and the prairie on the other. This way you'll get at least some exposure to all three main habitats and see as many species as possible.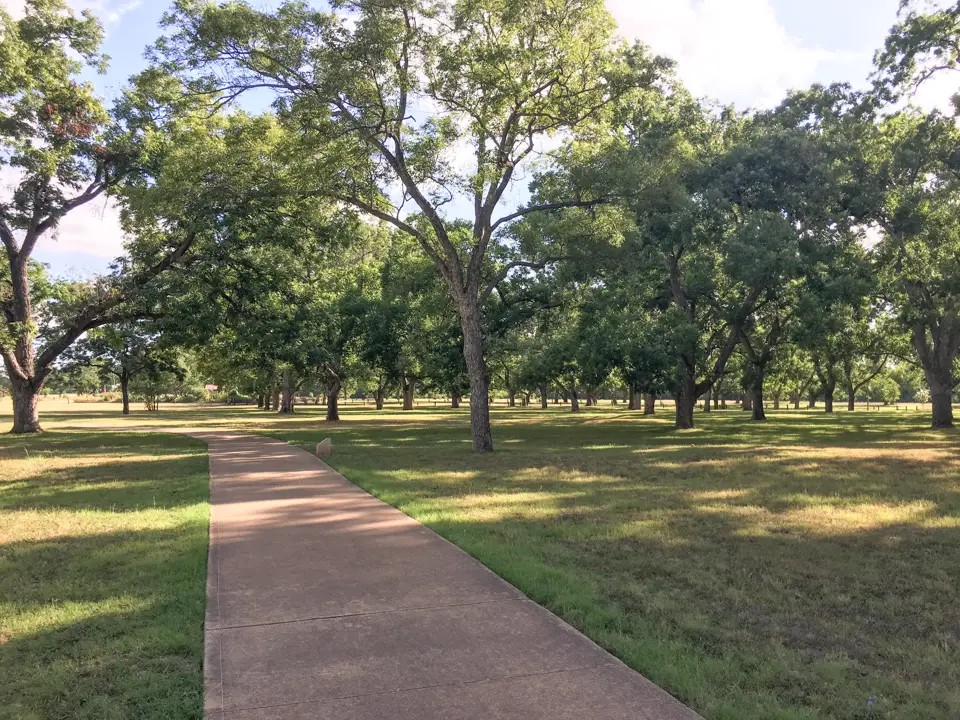 If you have more than 45 minutes then you'll have plenty of time to venture further out into the open prairie trails and then carefully pick through the Pecans to maximize your species list.