Highlights
-Paved walking trails
-Sizable pond
-Easy access to both open woodland and dense woodland
Trail Length:
~1.4 miles, including north and south sections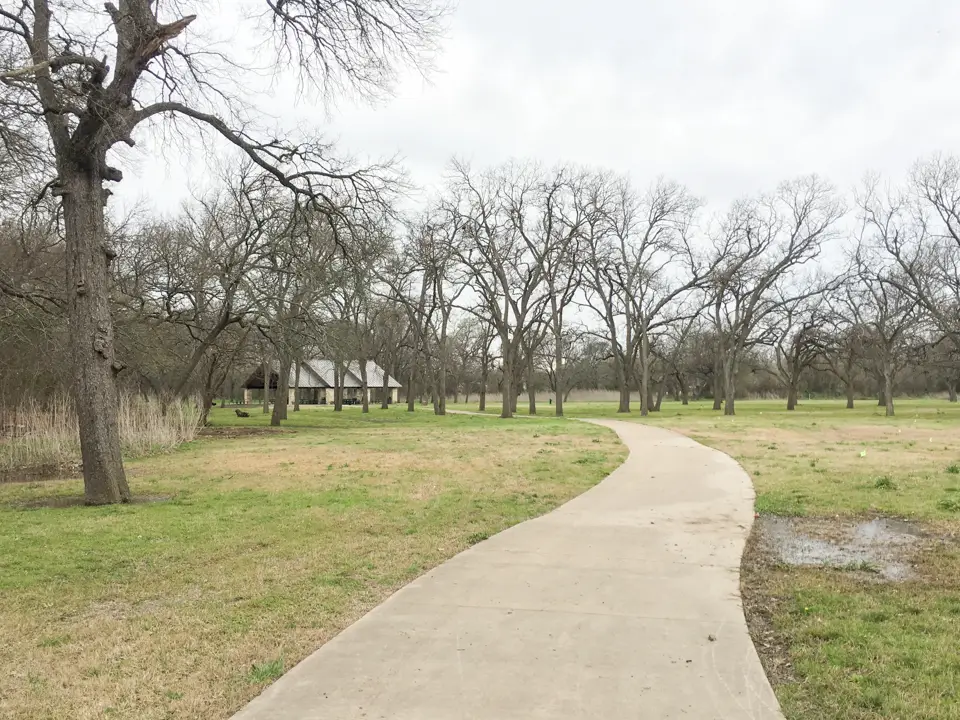 The Location
Bob Woodruff Park is split in two by Park Boulevard. Bob Woodruff North includes about 2/3 of the park, while Bob Woodruff South includes the remaining 1/3. The eBird hotspot also includes the Plano Outdoor Learning Center, but Rowlett Creek physically separates the learning center from Woodruff Park. There is a pedestrian bridge connecting the two, but this requires a .8 mile walk from one parking lot to the other.
Woodruff Park North features a 13 acre pond with a small fishing pier, a dense, tall woodland growing along Rowlett Creek, and an open woodland just north of the parking lot that can be a hotspot of bird activity.
Woodruff Park South is connected by a paved walking path but also has its own small parking lot. This section features additional open woodland and a drainage that feeds into Rowlett creek.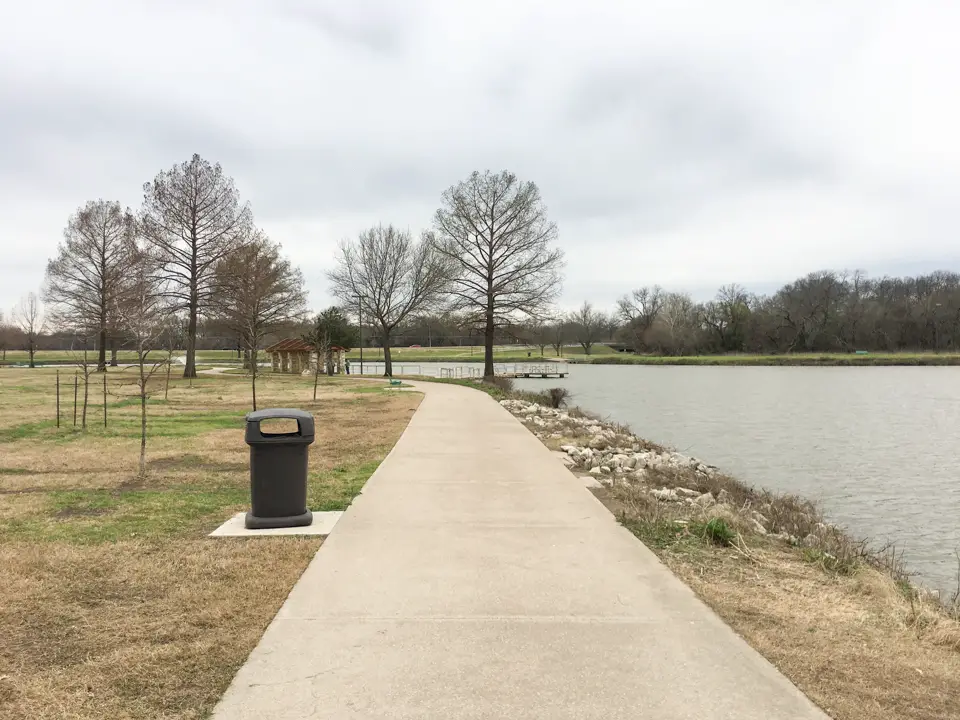 Birding Recommendations
From the Woodruff North parking lot, take a stroll around the pond while scanning the water, the banks, and watching for flyovers. At the south end of the pond there is an overflow canal for the pond water. This narrow wet stretch could be good for herons and egrets, sparrows, Wilson's Snipe, or even ducks if the water is high enough.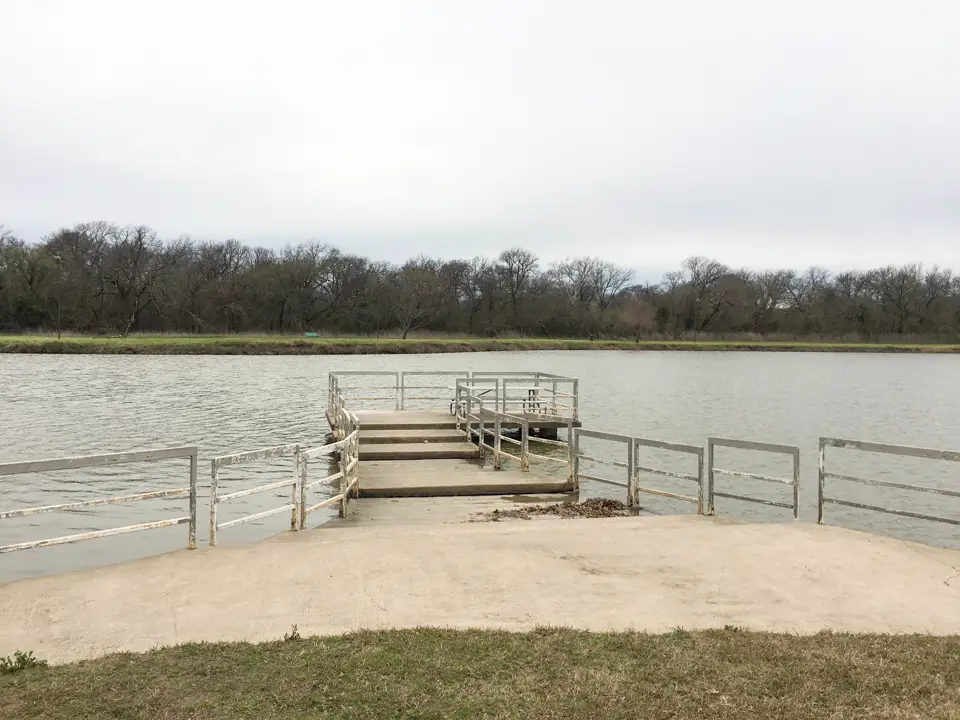 As the paved walking path goes north from the pond past a short grassy stretch and into a lightly wooded area with short grass but large, tall trees, take some time to stop.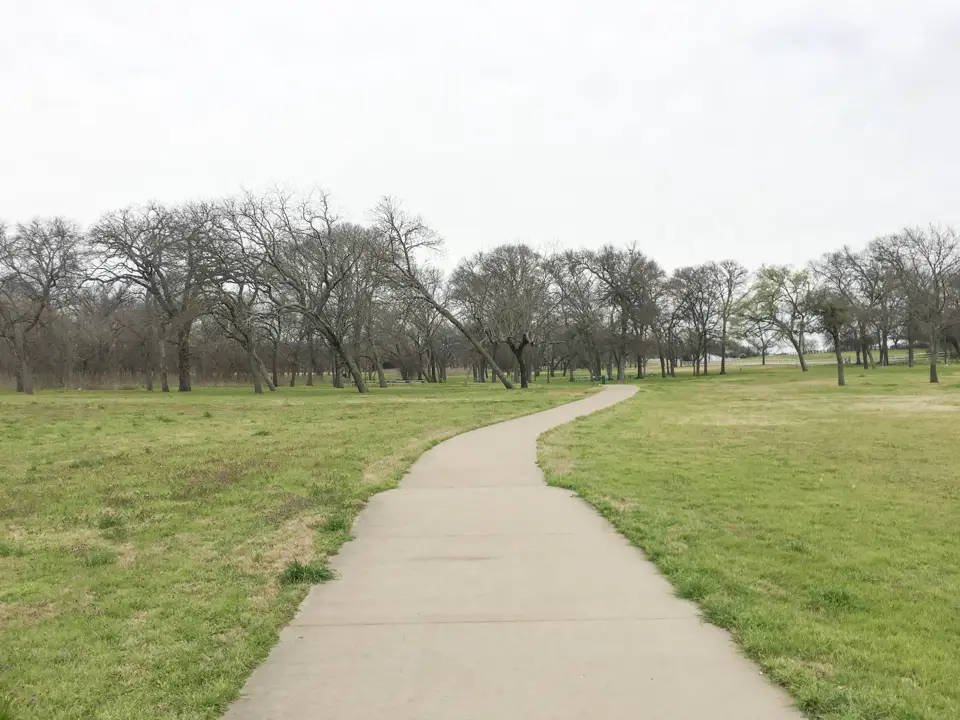 Birds will often move from within the dense woodland along the creek out to this much more open woodland. Keep your eyes and ears open and see what birds happen to be fliting through the canopy or feeding along the ground here. If you continue from here you can loop around to the learning center, or continue north all the way to Oak Point Park.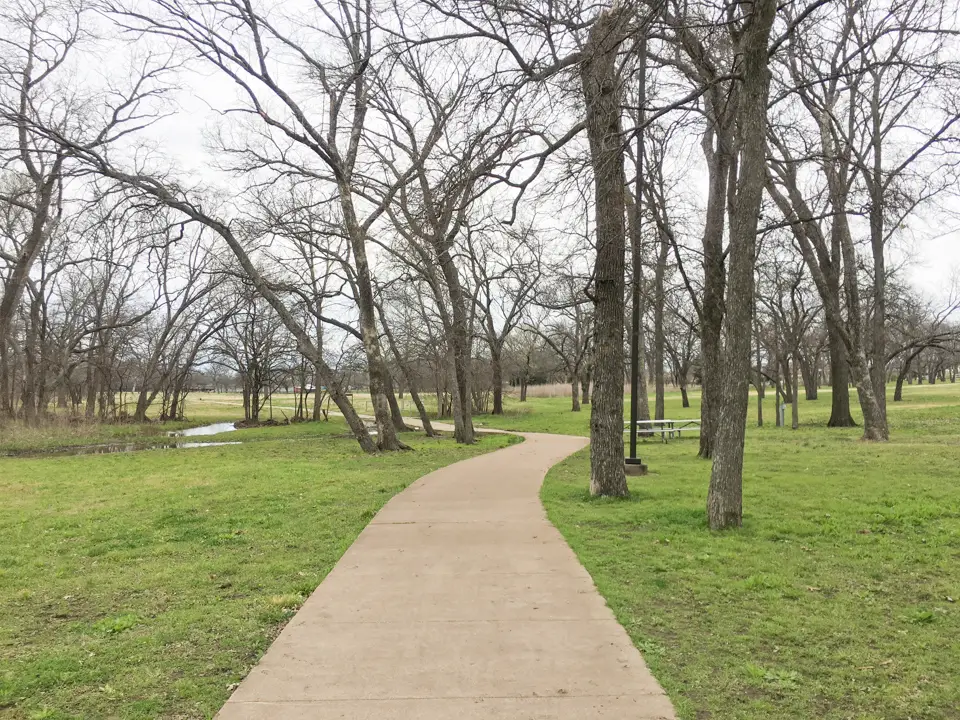 Woodruff South can be reached by the paved walking path, but birders may consider driving so there's no need to walk a mile back to the north parking lot when ready to leave.  From the south parking lot, do a quick check right behind the porta potty where trees grow over the drainage. If there's sound and movement then stay and watch for a minute, otherwise continue on.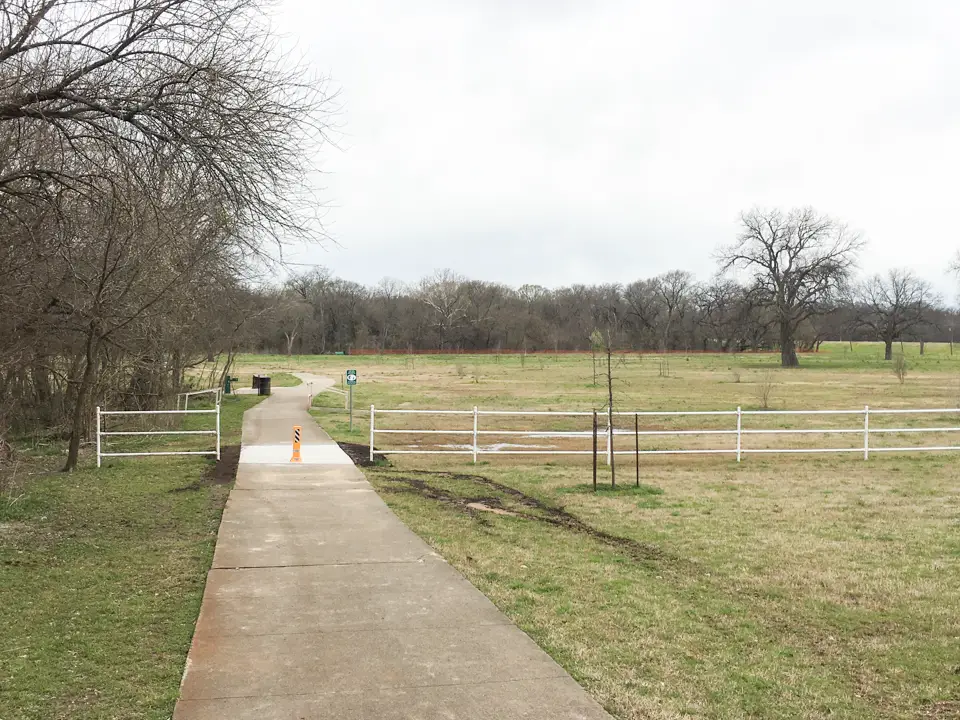 The trail will lead you to a pavilion back within an open wooded area. This path can be quite birdy, as can the area to the side and rear of the pavilion. Don't rush and enjoy the walk. See what you can find rustling in the understory, feeding on the ground, or moving from tree to tree.