Highlights:
Internationally famous hawk watching location
Spacious Hawk Watch Platform
Spectacular days show 100,000s of raptors overhead
eBird Link – Hawkwatch Platform
eBird Link – Hazel Bazemore Park
Hawkwatch International – Reports of recent and past counts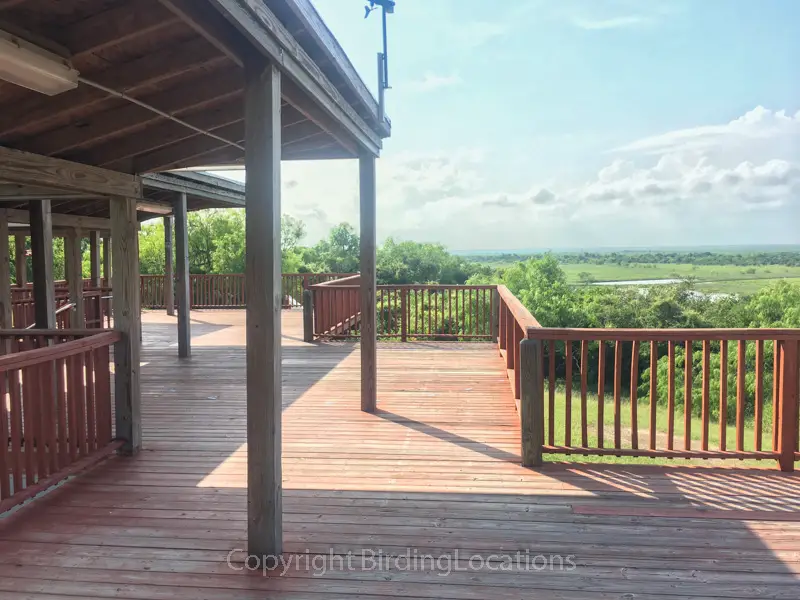 The Hawkwatch
Hazel Bazemore is famous for its annual hawkwatch when hundreds of thousands of raptors migrate south along the coast in the fall season.  When weather conditions and seasonal timing line up, good days on the hawkwatch tower are some of the most spectacular displays of migration that North America has to offer.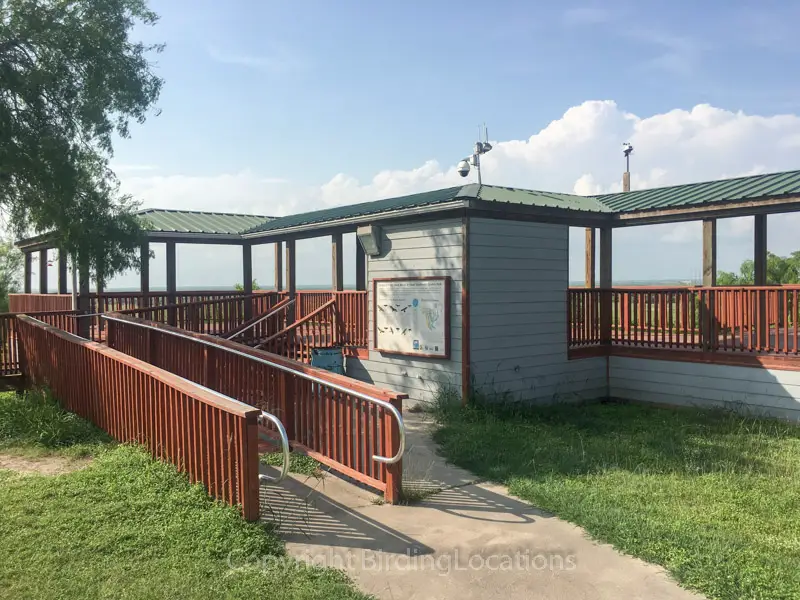 The annual hawkwatch begins August 1st and ends November 15th each year. Counters are present daily from 9am to 5pm. Counts are not conducted in inclement weather.
Plan to visit for at least several hours to maximize your chances of seeing a large flyover group. A whole day is better, and spending two or three days in the area is best. The professional raptor counters will help visitors learn about the different species being seen and how to identify them.
Monthly Summaries
August: Mississippi Kites and Swallow-tailed Kites kick off the show. Slow days may only bring a dozen Mississippi Kites, but favorable winds will push hundreds through in a day. Swallow-tailed Kites are seen almost daily. The first Broad-winged Hawks make their appearance.
September: Broad-winged Hawks just trickle through at first, but the second half of the month brings them by the thousands. A great day with favorable winds will show 20,000-70,000, and a truly spectacular day will show over 100,000.
Mississippi Kites typically total between 100 and 1500 per day. Swallow-tailed Kites are seen about 50% of days in September, often 1 or 2 each successful day. Peregrine Falcons, Merlins, and American Kestrels make a showing in the second half of the month in low but fairly consistent numbers.
October: While the kites have mostly passed, Swainson's Hawks move through by the hundreds and Turkey Vultures by the thousands. This month is heavily dependent on weather and luck. Some days are outright boring, while others are the highlight of the year. Avoid days with strong southern winds.
November: Hawks are mostly gone at this point, but Turkey Vultures are still surging through. Northern Harriers are near daily sightings, and Bald Eagles have a 20%-30% chance of being seen each day.
Timing Tips
Tip #1
At migration peak from mid-September to mid-October, pay attention to recent survey days and total raptor numbers.
Click Here for Hawkwatch numbers. Using the drop down menus on the far left side of the page, select the current year and month and click "Go" to see recent count numbers.
Higher than normal counts in September can lead to low numbers in October. Alternatively, lower than normal September counts often indicate a great showing the first two weeks in October. This is only a general rule of thumb.
Tip #2
Large groups of migrating raptors move in waves. If recent counts have been oddly low (double or single digits), check the weather. The first upcoming day with a northern wind, or even just lack of strong southern wind, will likely be a good day to be on the hawkwatch platform.