Highlights:
Spring migrants at close range and high diversity
Small, easy to walk area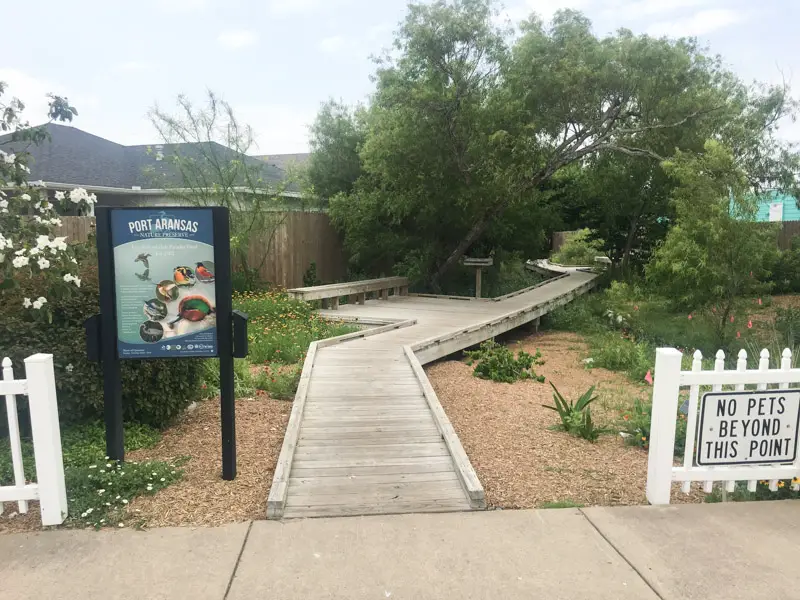 The Location
Paradise Pond is one of the most well-known and highly visited spring migration birding destinations on the Texas coast.
Birders are able to get close up views of neotropical migrants as they first hit the coast, just after completing the exhausting marathon flight across the Gulf of Mexico. It is a two acre nature preserve with a sidewalk along the front perimeter and a short boardwalk over the pond.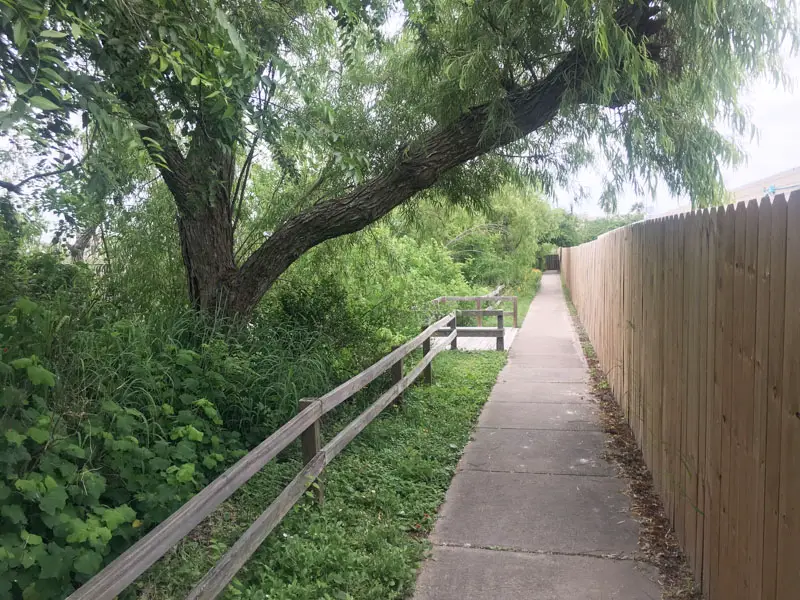 This location is currently open but undergoing a long term restoration process. The adjacent property was once covered in vegetation, but in 2015 was suddenly and completely cleared of all vegetation by the developer that owned that property. This meant less shelter for incoming migrants.
Then in 2017 Hurricane Harvey hit as a category 4 hurricane. Many trees and vegetation on the preserve were taken out by high winds, and most of those that survived were killed shortly after by all the salt water introduced into the pond. Several larger trees are still alive and standing today, but only about 6 total.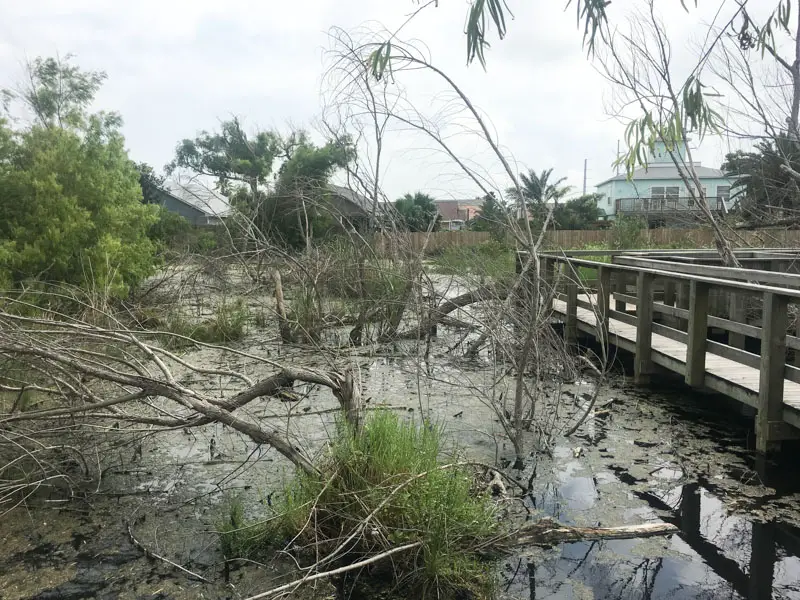 Native trees and plants have been planted throughout the preserve since the hurricane, and work crews continue to manage and remove invasives.
It's still a great place get close views of colorful migrants, although overall numbers are lower than in the past. As the planted trees continue to grow in coming years this location will only get better.
Birding Recommendations
Paradise Pond is fantastic mid-April through early May. Migrants can be seen consistently and in low numbers in the fall. Birding is ok during winter. Summer birding here isn't worth the time.
The property is small and can be covered quickly. Because migrants are constantly moving, this is a great spot to hit during the morning and then return to in the late afternoon or evening. The mix of birds present can change noticeably after only half a day.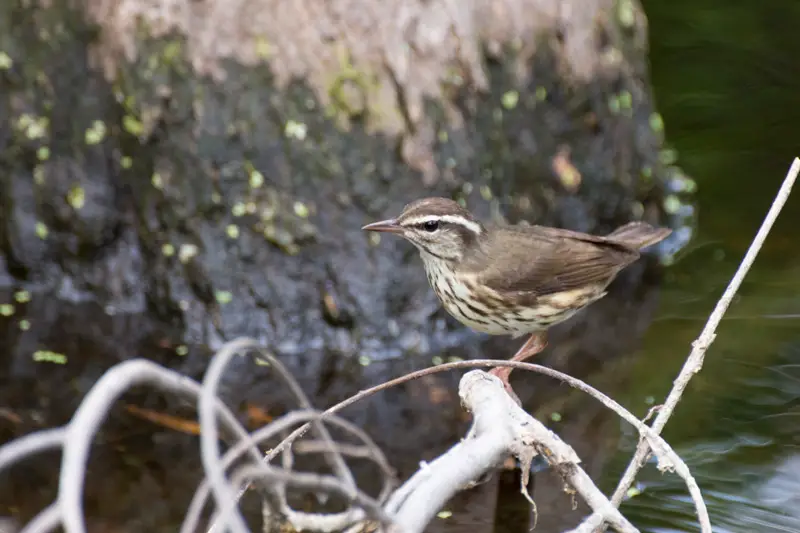 When birding, go slow and be thorough. The property is small but there's no need to rush. A 45 minute visit will yield far more species than a 20 minute visit.
Other Info
Here is a great news article showing some of the restoration and replanting work done on the preserve (written March 2018).
Happy Birding!