Highlights:
Large pond, wetlands, open fields, and woodland habitat
Quiet, relaxing spot to bird in the city
Trail Length:
Undefined. Expect to walk about 1.5 miles to fully cover this park.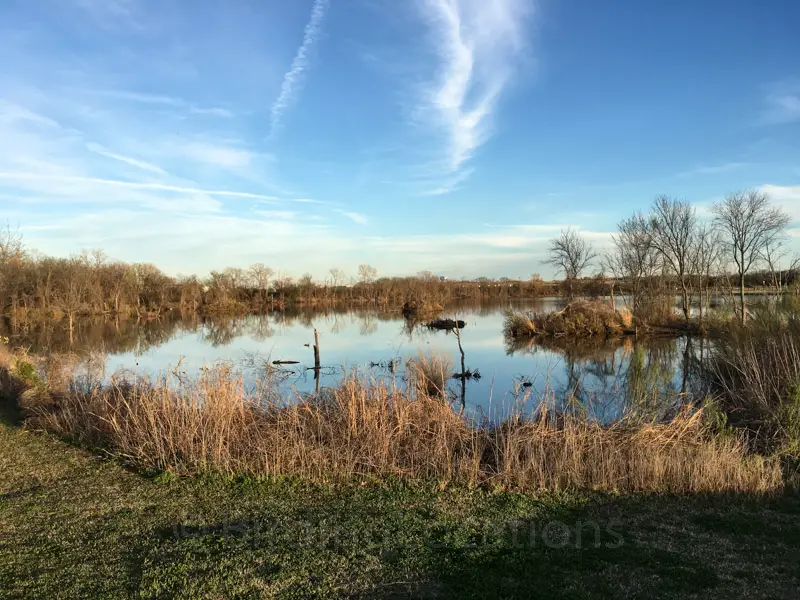 The Location
McInnish Park is primarily a sports complex with baseball and soccer fields. But provided there is no sporting event, this can be a quiet and mostly empty space to bird and explore. The main feature is the large pond, which is wooded on one side but mostly open and mowed on the other. Across the main entrance road is a low wet area, behind which is the Elm Fork of the Trinity River. This wetlands area can be a good spot to walk along and pick up extra birds.
The sports fields and grassy areas in-between can have meadowlarks, Killdeer, American Robins, and in the winter American Pipit and sparrows.
Elm Fork Nature Preserve, located adjacent to McInnish Park, has its own eBird hotspot but is often lumped in with the McInnish Park hotspot. It is a mature wood lot approximately 25 acres in size and has multiple walking trails. Multiple very large, mature trees within this small woodland provide a high and full canopy. Areas of dense brush along the trails also provide a great understory for birds to hide and forage in.
Birding Recommendations
As you explore the pond, try to walk to the "corners" where the clean manicured banks quickly transition into a more natural state of growth. The vegetation here attracts smaller birds like sparrows or Common Yellowthroat, plus these spots will give you a different angle to scan for birds on the water, crouching along the banks, or hiding on one of the small islands.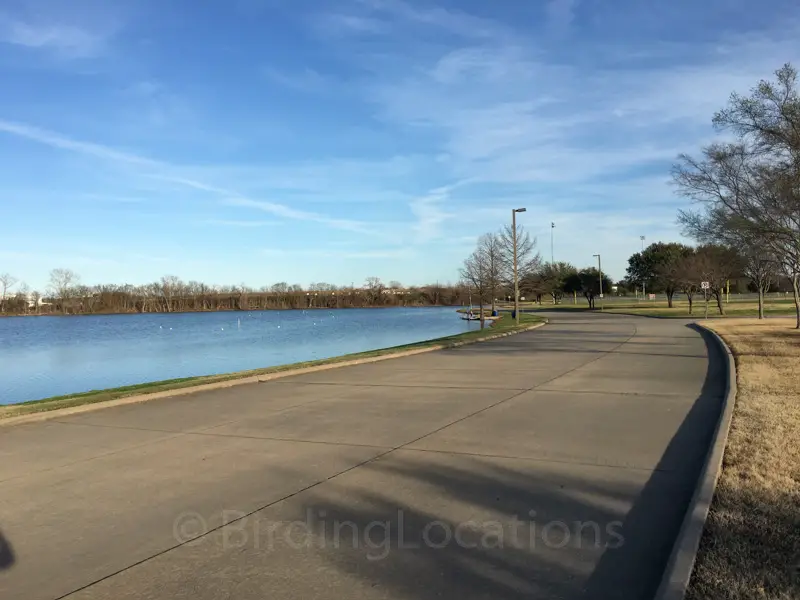 Across McInnish Park road is a sort of ephemeral wetland, which can hold standing water in wet seasons, be quite dry during drought, but most of the time is at least damp and boggy. This area can be worth a 5 to 10 minute check.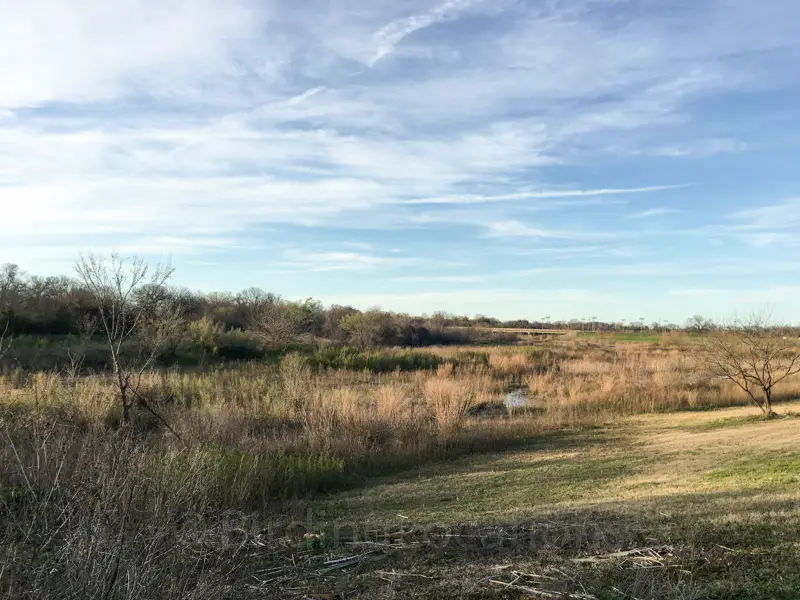 Elm Fork Nature Preserve can be productive and an easy spot to pick up woodland species. It's just far enough that driving from the large sports complex parking lot to the small preserve parking lot is probably worth doing so.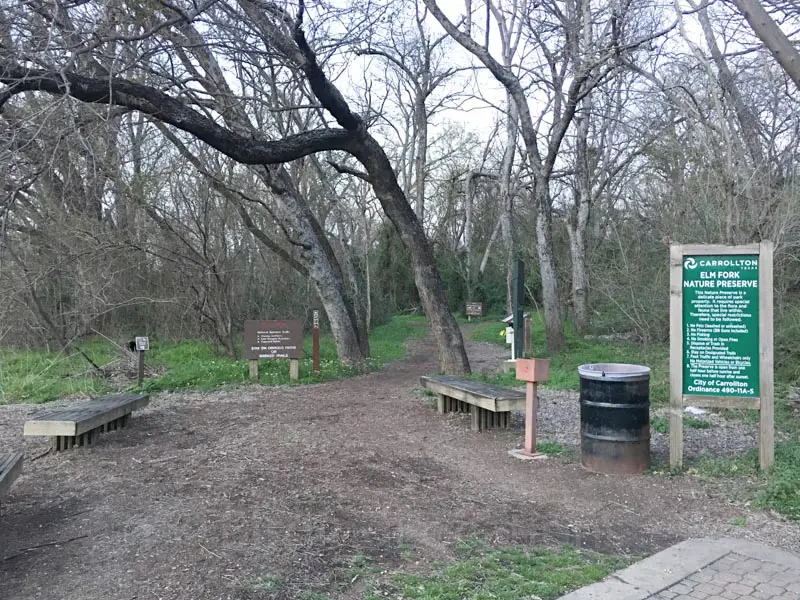 During mornings and evenings the small parking lot and edge of the nature preserve along the road can actually be a great place to stand and watch as birds move in and out of this more dense woodland to the less dense stand of trees just across the street.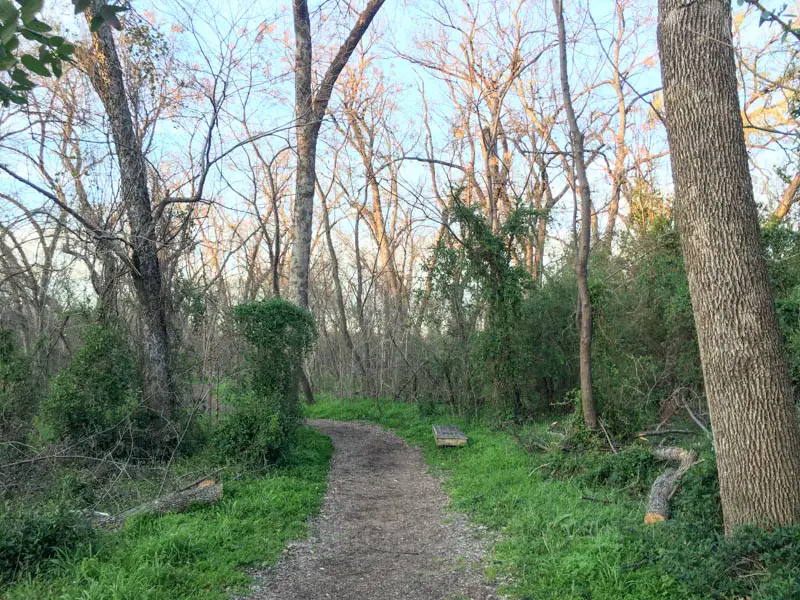 The preserve itself features dirt paths that more or less wrap around the perimeter of the property, with a crossover path in the middle.
Taking time to bird the pond, wetland, open fields, and woodlot will likely give you both a satisfying species list and easy-going experience since the terrain very flat and easy to walk.