Highlights:
Wonderful wide boardwalk through a mature woodland
Large Pond
Trail Length:
3.5 miles of paved trails
5 miles of soft surface trails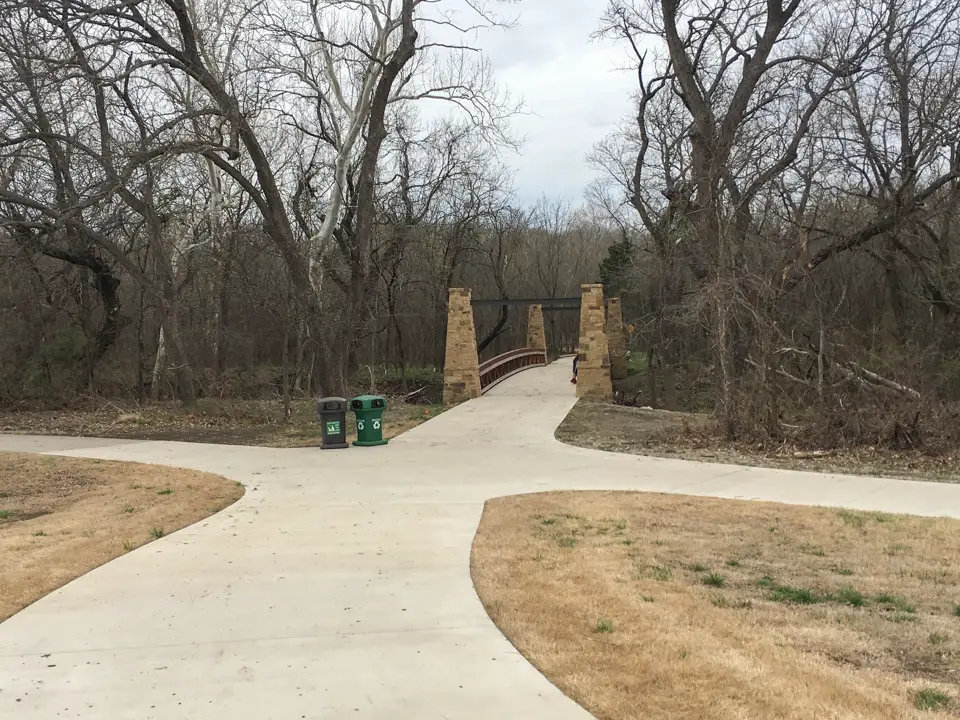 The Location
Oak Creek Park Nature Preserve primarily features a woodland growing along Rowlett Creek. The large pond, located right in-between the woodland edge and the large open fields, is less than a quarter mile walk behind the main building.
The 2 mile main loop in this park includes:
The woodland boardwalk
Path around behind the amphitheater
The edge of the open fields
The pond and back to the main parking lot
If you have the time then this loop will give you a great overview of the park and ample exposure to all three main habitat types.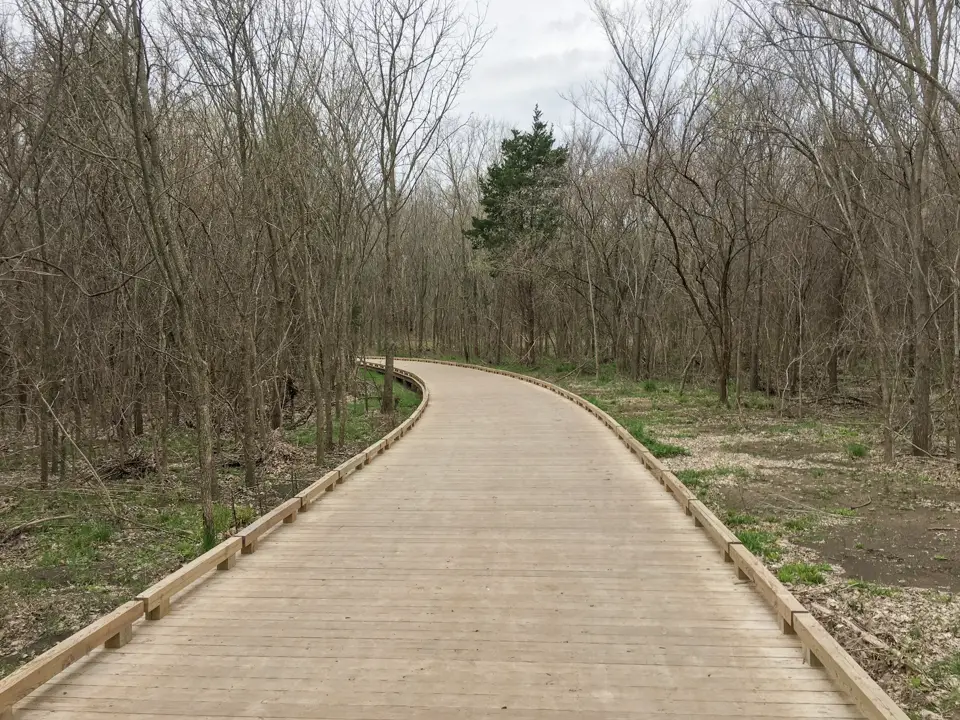 If you're more limited on time, just walk the wooded boardwalk, double back to the bridge over the creek, and follow to path to the pond. Finish by scanning the water and edges of the pond. This path totals only .9 miles and still shows you the two main highlights of this park.
Birding Recommendations
The boardwalk can get you most of your woodland species. Look low for birds on the ground and up high for birds flying through trees. Remember that many birds will travel in loose groups, so if you see one or two birds together, stop and look for a minute. You may see 2 or 3 birds quickly turn in to 8 or 10 birds!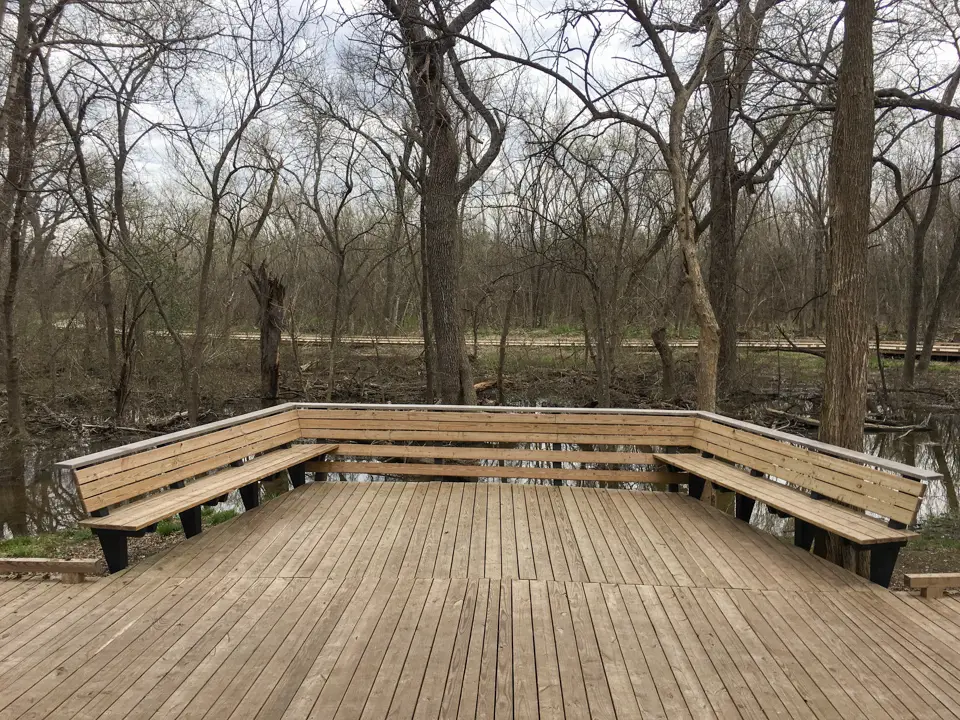 The pond can be a great wildlife attractor. Scan the edges for herons and egrets, watch for swallows flying over the water, and in the winter scan for ducks, grebes, and Wilsons Snipe. The woodland edge right along the pond bank, which the paved path gives you access to, can also be a high activity spot.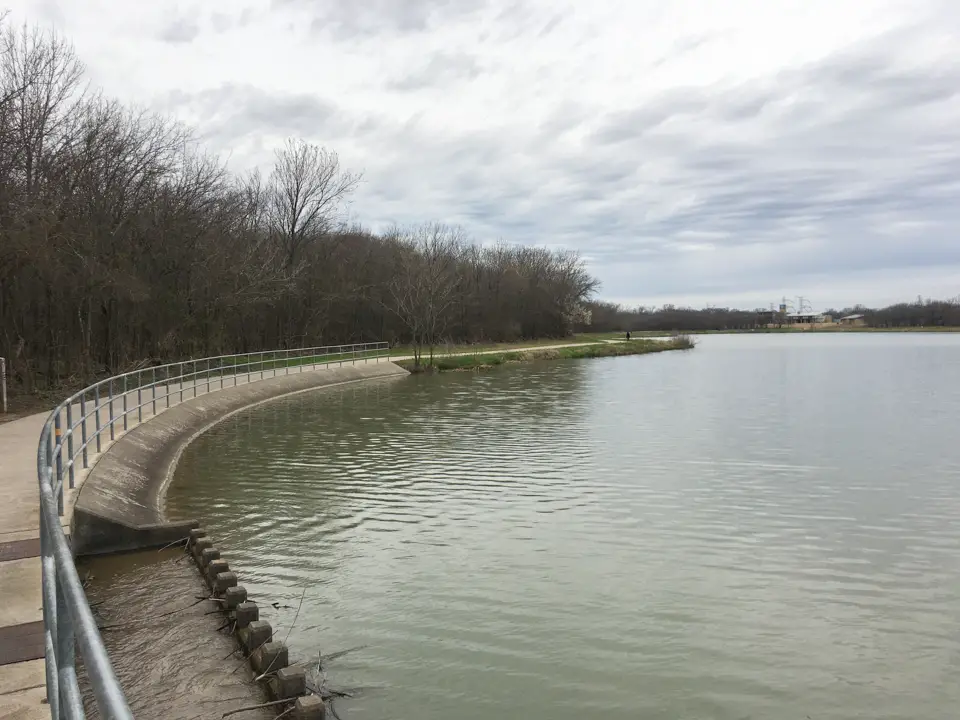 The open fields can be an easy place to scan for soaring raptors and vultures. Keep your ears open for calling Eastern Bluebirds as well.