Highlights:
Old bridge that lets you bird from ~25 feet above the ground
Flowing creek
Trail Length: .15 mi.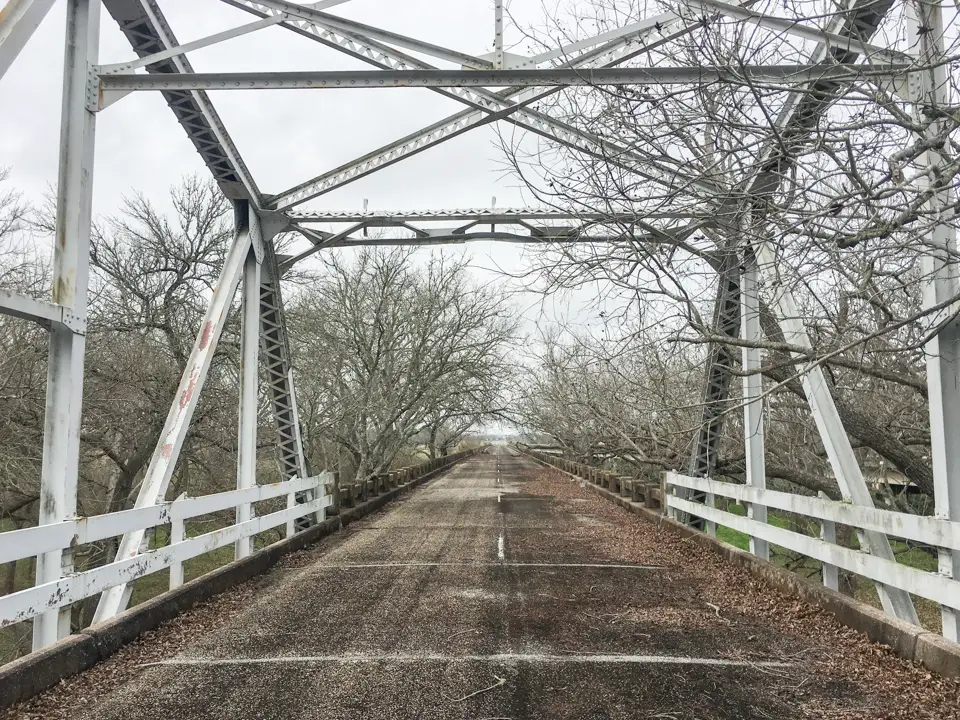 The Location
Plum Creek Bridge was originally built in 1931 by the Virginia Bridge and Iron Company, and remained in use through 1995. Afterward, a new road and bridge was built immediately to the north, and Plum Creek Bridge was listed as a national historic structure in 1996.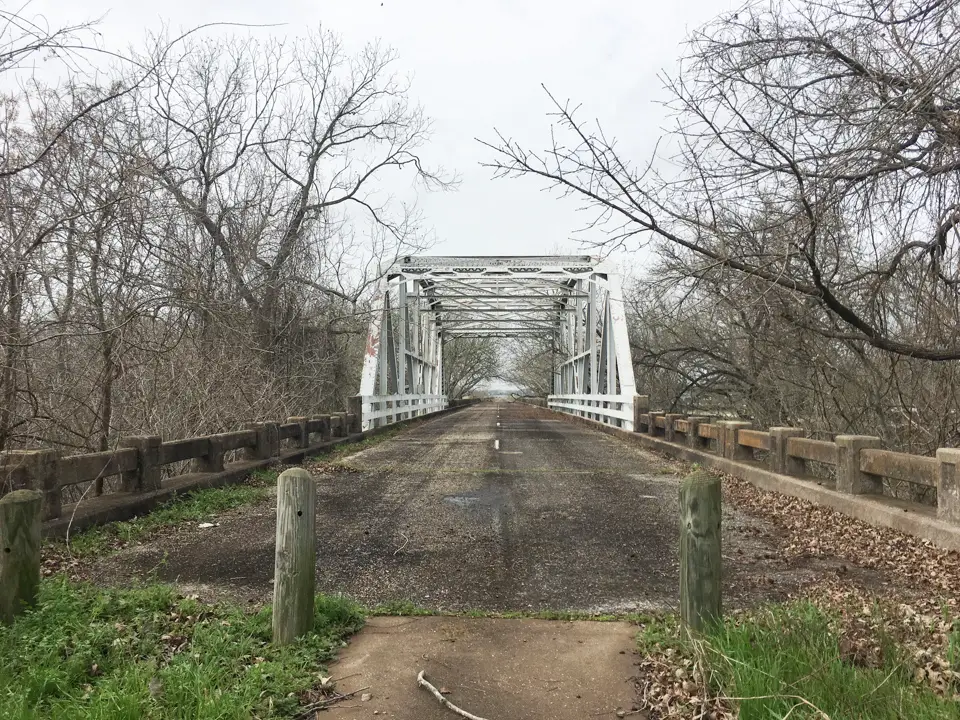 For birders, this location is an unusual opportunity to get up at canopy level with the birds due to the bridge being well above ground level. With Plum Creek flowing directly beneath you, the large Pecans and other hardwoods stretch up just above the bridge and bring in woodpeckers at eye level.
Continue walking across the bridge and the habitat will open up to grassy cow pastures where you can pick up soaring birds like hawks. This transition point from riparian woodland to mostly open pasture can be good for shrikes, sparrows, and Painted Bunting in spring and summer.
Birding Recommendations
Possibly the only tricky part of birding here for the first time is knowing where the turn off to the small parking area is. Look for the Best Western Hotel standing by itself. The turn in is almost directly opposite the Best Western, on the other side of highway 183.
The old paved road you turn on, in somewhat rough condition, will take you to a dead end with plenty of space for several cars to park, and a walking path leading you right to the bridge.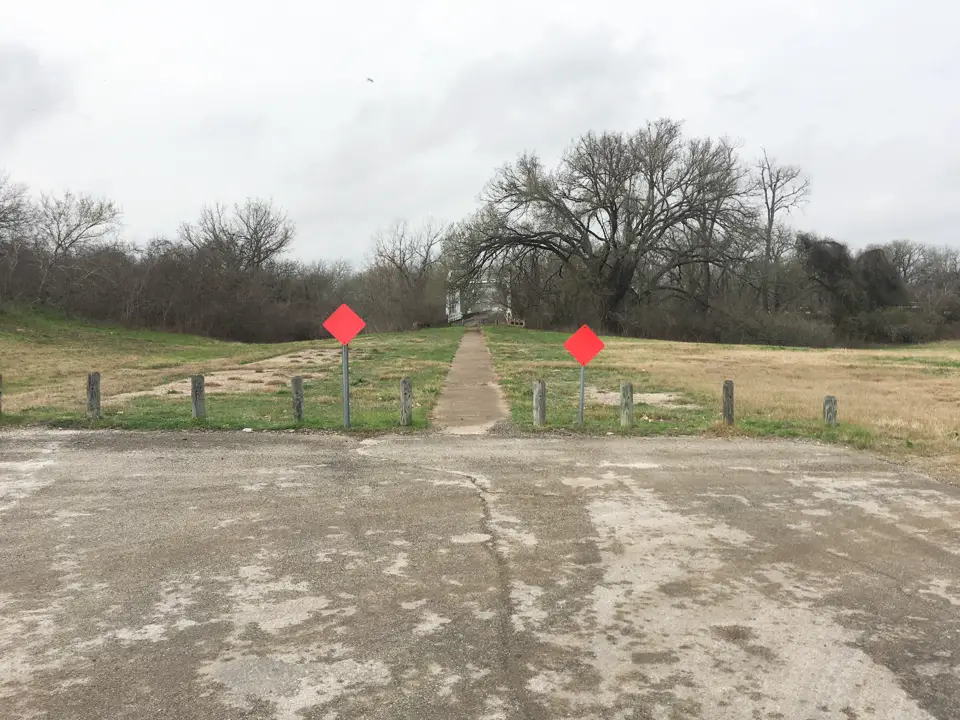 There's really only one straight line of travel after you begin walking. Explore and enjoy the bridge, keep walking along the old road until you've had your fill of birding and sight-seeing, then simply turn back for the parking area.
The only drawback to this location is its close proximity to Highway 183. Road noise is always in the background, although not enough to prevent you from hearing birds calling . The scenery and uniqueness of the location more than make up for the light road noise.