Highlights:
Easy access to open gulf water
Nearby parking lot
Jetty is .65 miles one way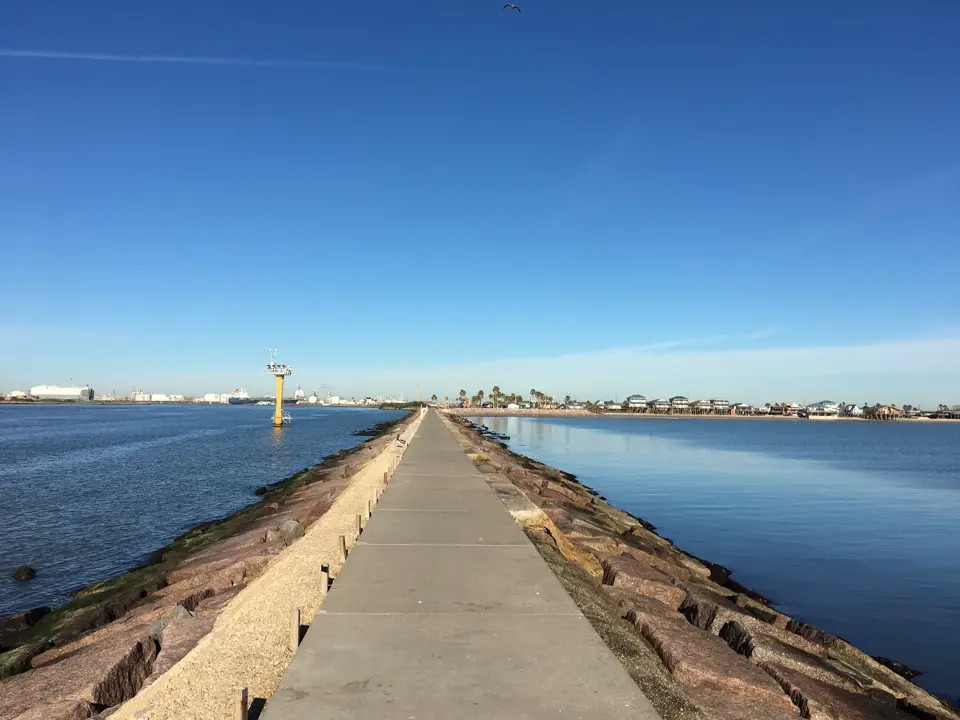 The Location
Of the two nearby parking lots, the more distant one has shrubs and vegetation to check, and can have sparrows and warblers hiding in them. This parking lot also offers more of a view of the inland channel and the shoreline along it.
The jetty itself stretches out .65 miles and is smoothly paved for the first half. The second half is uneven and is often wet and slippery, so watch your step if you venture out this far.
Birding Recommendations
A good scope will make this location much more enjoyable, enabling you to look at gulls and terns lounging along the sandy beach near the jetty
As with all jetties, the rocky sides are great to check for small sandpipers and shorebirds.
Overhead birds seem to favor the channel side, so look up and to the west often. Once back on land it may be worth checking the larger shrubs and vegetation patches located around the back parking lot.