Highlights:
Easy-to-bird open water and woodland habitat
Dam spillway produces rare gulls during the winter pre-sunrise hour
Trail Length:
Winsted Drive Parking Lot to Spillway Overlook: .25 miles
White Rock Road Parking Lot to Spillway Overlook: .6 miles
White Rock Lake Trail: 9.3 miles, encompasses entire perimeter of the lake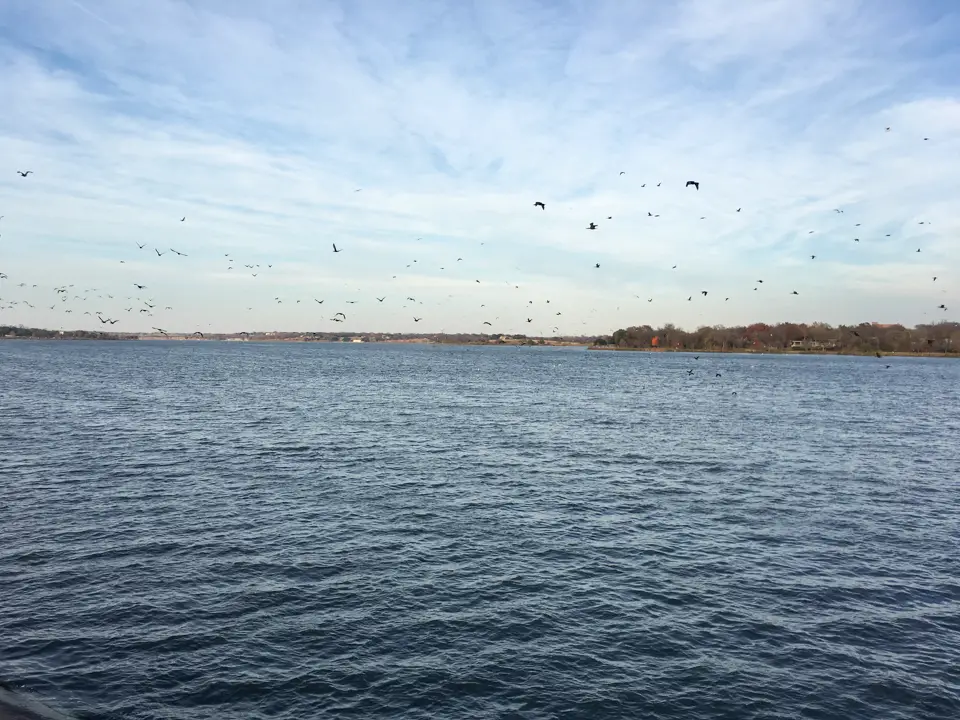 The Location
Unlike most other lakes in the Dallas area, White Rock Lake is managed purely as a public park rather than a water reservoir for residential use. The water surface covers just over 1000 acres, around which White Rock Lake Trail, a paved hike and bike trail, wraps around the perimeter of the lake for a total of 9.3 miles. Although small individual parks surround the lake, birders tend to focus heavily on the dam and spillway at the south end. Sunset Bay on the east side and E Lawrence Drive on the north side of the lake can also be productive and yield good birds.
Parking:
White Rock Lake hosts over 1 million visitors each year, and on fair weather days parking lots fill up very quickly. If you plan on birding this lake on a weekend and the weather is decent, either arrive as early as possible or be prepared to walk from a more distant parking lot (if visiting the dam). If the main lot at the bottom of the spillway is full, try the White Rock Road parking lot. It's not any larger, but fewer people seem to check it so sometimes you get lucky. T. & P. Hill is another parking area to try, although it requires a .9 mile walk to the spillway. Week days and colder winter days are much less crowded.
Birding Recommendations
White Rock has always been a popular spot for gulls in the winter. Species seen since January 2019 include Ring-billed, Bonaparte's, Franklin's, Herring, Lesser Black-backed, Iceland, Little, Western, California, and Glaucous. Usually they tend to perch at the top of the spillway overnight, and are best seen at first light early in the morning. Gulls will often leave this spot as soon as 10-15 minutes after sunrise and scatter across the lake, so be sure to arrive early if gulls are your goal.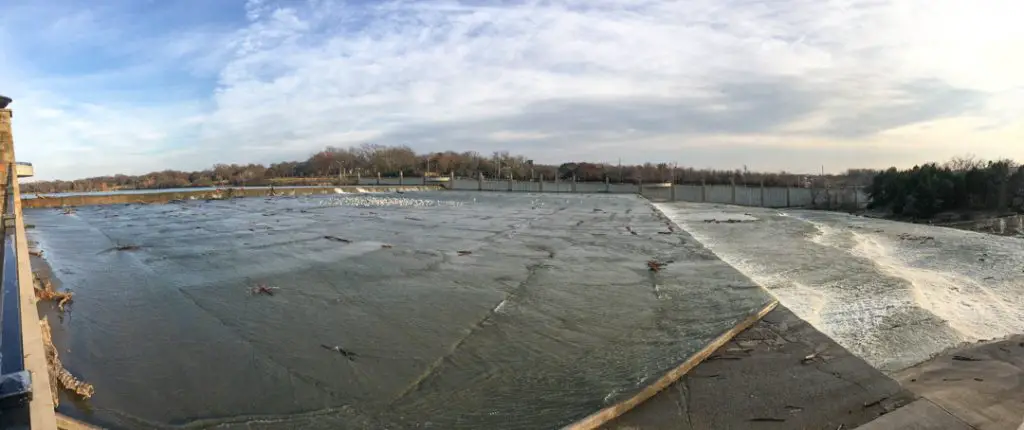 Note that recent rainfall affects the presence of birds at the spillway. If the lake water level is high then too much volume of water will flow over the spillway, making perching and lounging too difficult for the birds. Don't expect as much from the spillway if moderate to heavy rainfall has occurred in the past 3 to 5 days.
A scope is needed to fully enjoy the dam and spillway overlook since many birds on and over the water are just out of reach of binoculars. If you don't have a scope, there's sometimes birders already at the dam overlook with a scope set up. Birders are usually very friendly people so if you just say hello and ask nicely, they'll probably let you look through their scope.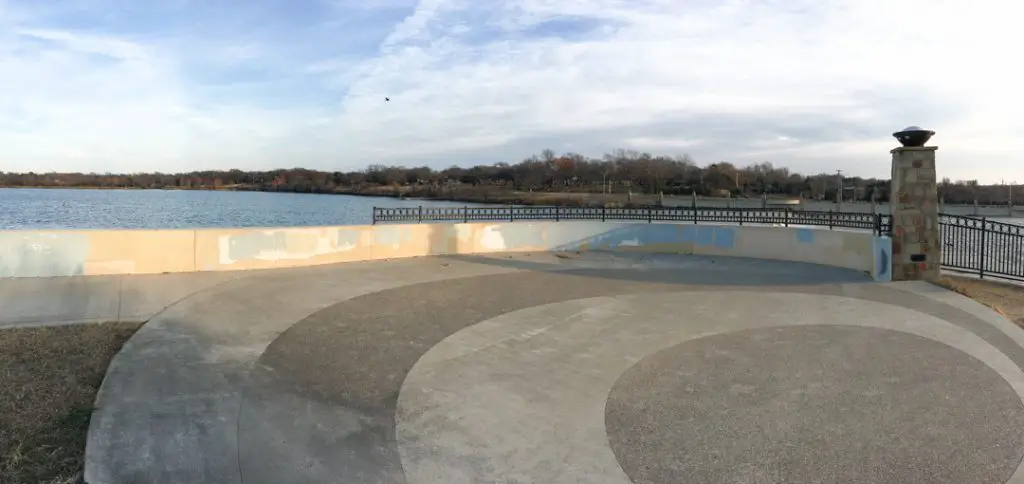 A common sight in winter months is a floating mat of feeding birds made up of Double-crested Cormorants and American White Pelicans, which can be quite fun to watch. Small scattered groups of ducks can often be seen from the dam. Common Loons are seen most but not every year, usually in November and March. Black-crowned Night Herons are usually easy pickings from the very bottom of the spillway, seen from the parking lot area.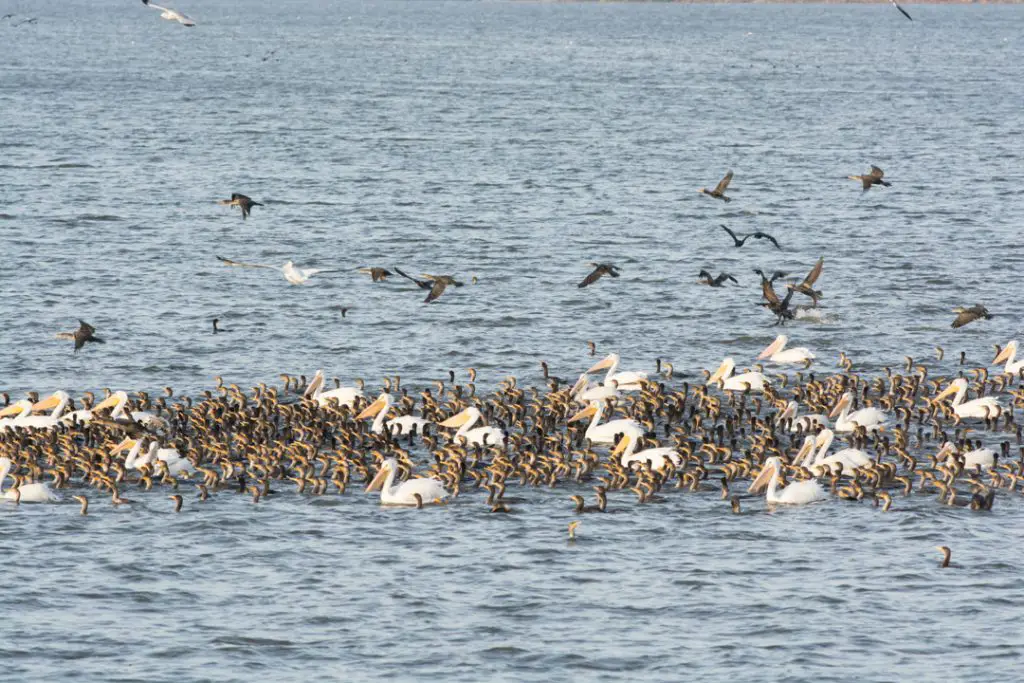 White Rock Lake Trail does go through the wooded area below the dam if you desire to spend a full morning here and find as many species as possible. This area can be good for Brown Creeper and Brown Thrasher in the winter, and a good for passerine migrants in spring and fall.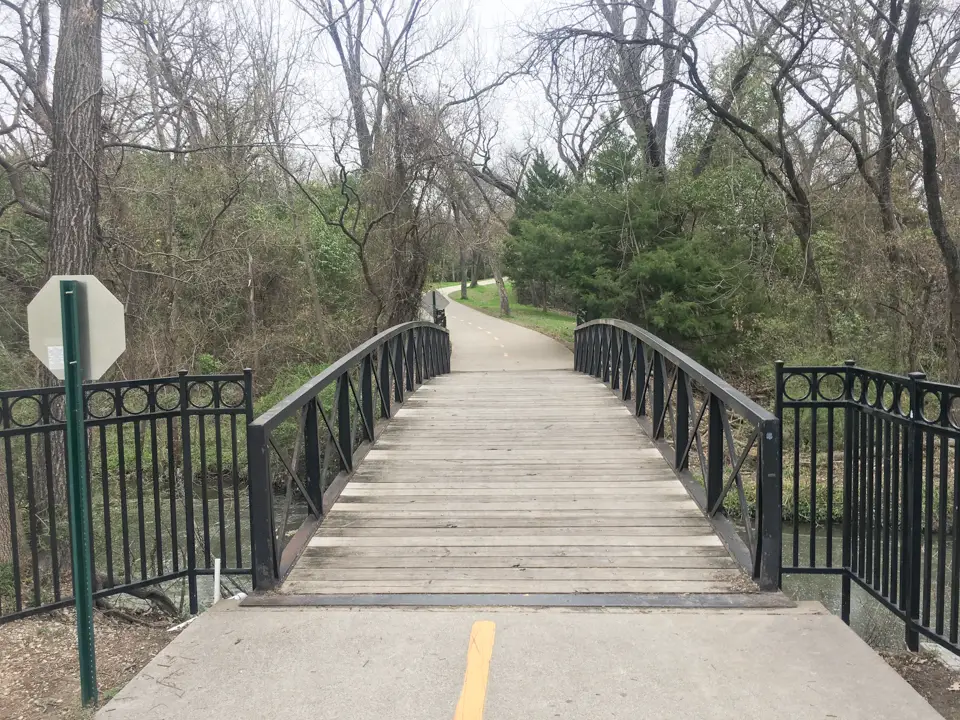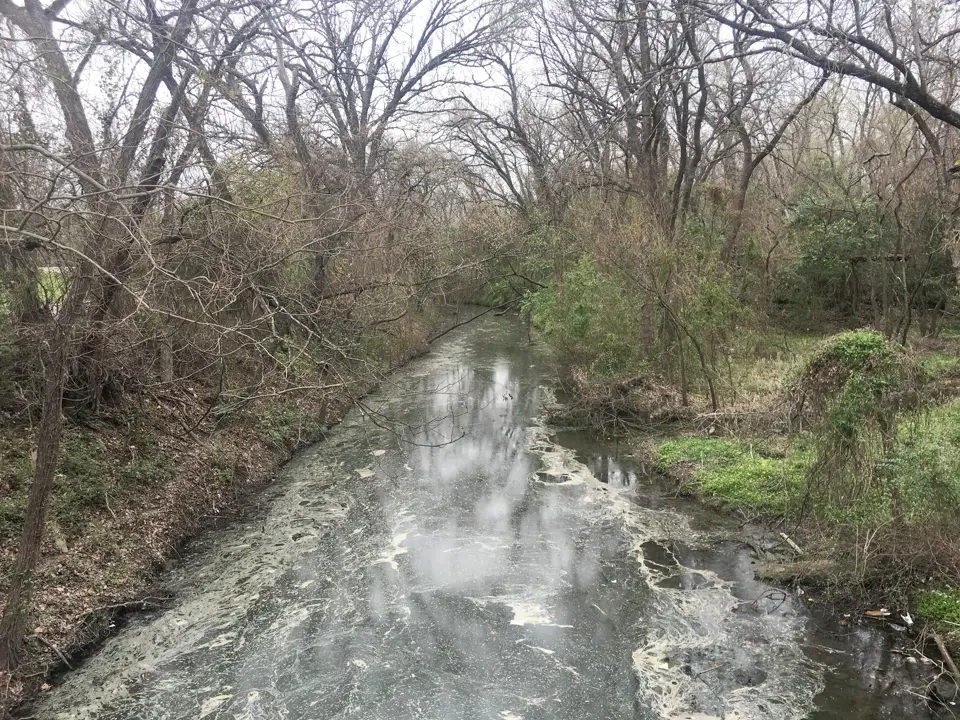 Happy Birding!