Far south Texas is one of the top bird watching destinations in the United States.
Known locally as the Rio Grande Valley (or just "The Valley"), it's famous for bright tropical species like Green Jays, Great Kiskadees, Tropical Kingbirds, and Altamira Orioles.
If you're an avid birder then The Valley is guaranteed to be near the top of your "must visit" list. So when is the best time to go?
The Best Time to Bird South Texas
Winter is the most popular season for birding in the Rio Grande Valley. Mild to warm temperatures make being outside enjoyable, and bird activity is high. November through March is also when the most Mexican rarities are found.
Spring migration during April and early May can also be excellent, especially along the coast.
Summers are the least active time for bird watching due to the oppressive heat.
Seasons Ranked from Best to Worst
| | | |
| --- | --- | --- |
| Rank | Season | Advantage |
| 1 | Winter | Pleasant temps, high bird activity. Most rarities. |
| 2 | Spring | High diversity with spring migrants. |
| 3 | Fall | Migrants in large groups. Decent for rarities. |
| 4 | Summer | Good for Hooded Oriole, Yellow-green Vireo. |
For the best hotspots to visit, see our Top 5 South Texas Birding Hotspots.
Birding South Texas During Winter
Mild weather and high bird activity
Free guided bird walks ongoing
Occasional Mexican rarities
Most birders visit the Valley either to see south Texas specialties, or to chase a rare bird. Winter is usually the best season for both.
Unless a cold front is hitting, temperatures at sunrise start around 55 degrees and then rise to around 75 or 80 in the afternoon. 
It's perfect weather for keeping birds active all morning, giving you the chance to see more species. Walking around feels great, usually all you need is a light jacket.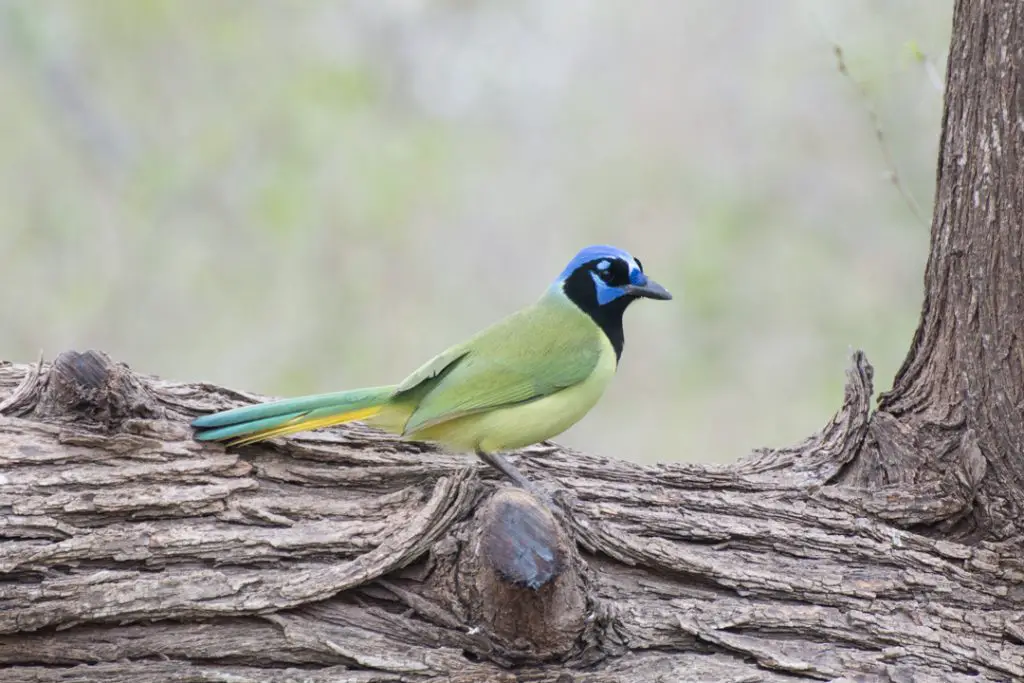 Free guided bird walks are offered at some of the most popular hotspots, but only from November through March. This includes Santa Ana National Wildlife Refuge, Bentsen Rio Grande Valley State Park, and Estero Llano Grande State Park.
Winter tends to be the season for rare birds. Some years are better than others, but there's almost always something good to chase.
Typical winter rarities can include:
Hook-billed Kite
Rose-throated Becard
Crimson-collared Grosbeak
Blue Bunting
Northern Jacana
Tropical Parula
Birding South Texas During Spring
April and May allows birders to see South Texas specialties and neotropical migrants at the same time. It's possible to tally up over 100 species along the coast in a single day.
Spring migration here peaks approximately April 15th through May 10th. Bird diversity in the Valley is at its annual peak during this three week window.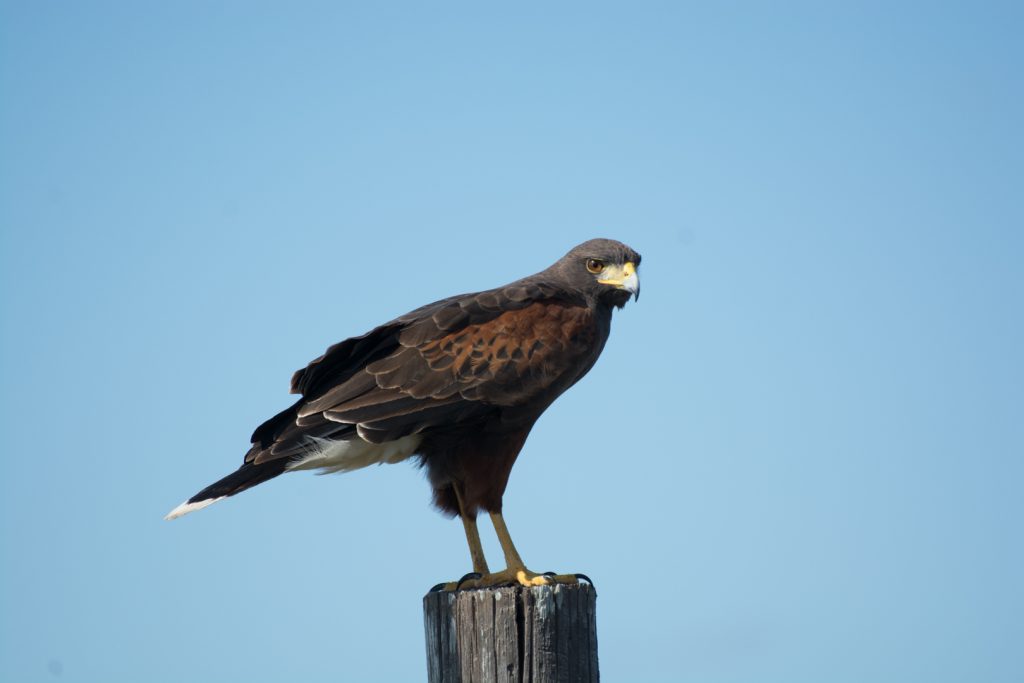 The closer you get to the coast, the more neotropical migrants you see like kites, hummingbirds, thrushes, vireos, grosbeaks, and warblers.
Spending a day birding Laguna Atascosa National Wildlife Refuge (right on the coast) along with South Padre Island could easily net over 100 species. You'll get plenty of classic south Texas specialties, along with all the migrating songbirds hugging the coast on their way north.
Birding South Texas During Summer
Summer is the best time for Hooded Oriole, and to try for Yellow-green Vireo (rare). Overall it's generally too hot for bird activity, except during early morning. Water sources are effective bird attractors during these dry months.
Classic Rio Grande Valley species are still here during summer, they're just harder to find.
Starting early is a must, preferably at first light before sunrise. The burst of bird activity begins at first light and lasts for about 2.5 hours. 
After that, quickly rising temperatures push the birds into dense vegetation as they try to stay cool in the shade.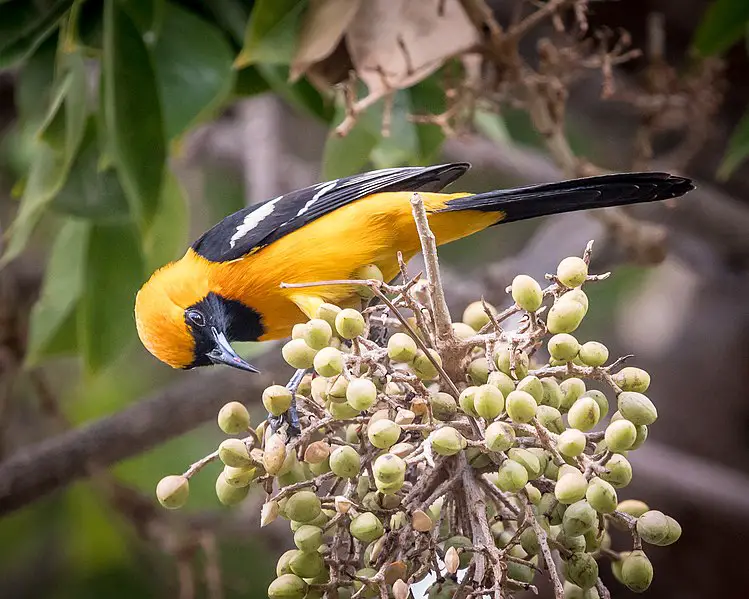 Birding near water is an effective strategy, as birds look for relief from the hot and dry conditions.
Water drips are common at the local state parks and wildlife refuges. Sitting and waiting for birds to come and go at these drips can be productive after early morning activity dies down.
Summer is a good time of year to try for Hooded Oriole, and Yellow-green Vireo is present most summers in at least one location. 
Botteri's Sparrows may still be singing in June in Cameron County (closer to the coast).
Birding South Texas During Fall
Fall allows birders to see large groups of migrants moving south, like hawks, kites, hummingbirds, swallows, and Scissor-tailed Flycatchers. It is the second best season for Mexican rarities, after winer.
September and October offer multiple spectacles for birders to enjoy. 
Waves of Swainson's Hawks and Broad-winged Hawks slowly pass overhead, numbering in the thousands. Mississippi Kites as well.
Scissor-tailed Flycatchers move in groups, sometimes over 50 strong. Evening roosts can pull in hundreds of them into a single tree.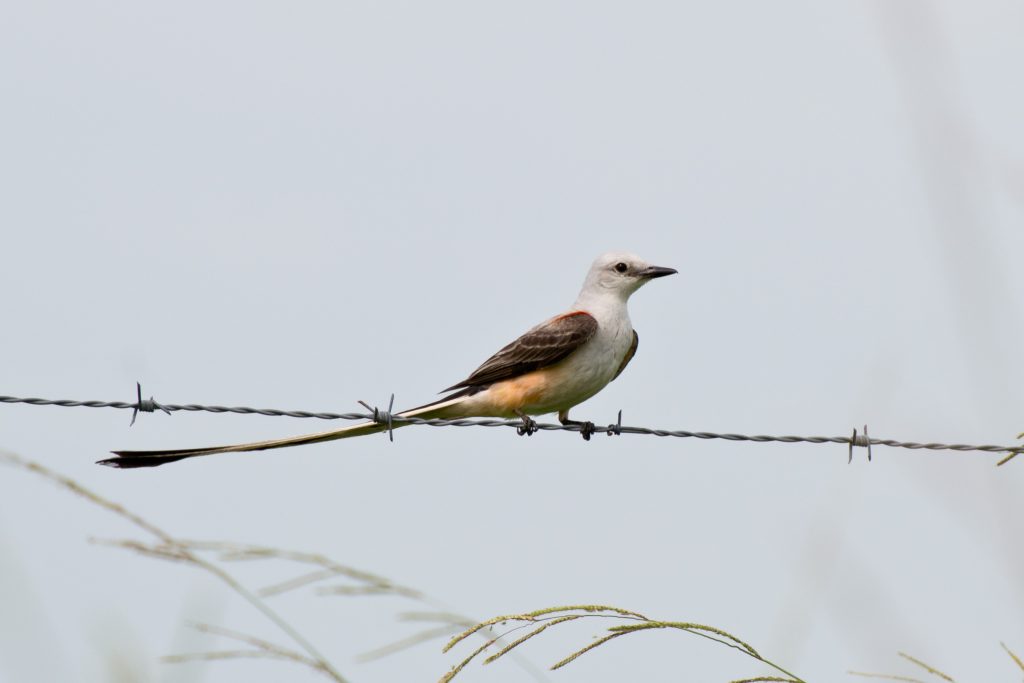 During September, swarms of hummingbirds can be seen on South Padre Island at the Birding Center. Warblers moving south are also present on the island too.
Summer is over, but temperatures are still high during the day. Birding away from the coast should still be concentrated into the early morning hours. Get your south Texas species early, then your migrants later in the day.
Birding Guides to Specific Hotspots
Regardless of when you visit, check out our written birding guides on the Texas Hotspot Map. 
Zoom in on south Texas and get location-specific recommendations and species to target at each location.