The Rio Grande Valley at the southern tip of Texas features some of the most unique and exciting birding in the United States, and ranking these hotspots feels a bit like trying to choose a favorite child.
But if you're traveling and only have a day or two, then you're surely wondering – where should I go to see the most birds, including south Texas specialties?
The Best Birding Hotspots in the South Texas Rio Grande Valley are:
Santa Ana National Wildlife Refuge
Estero Llano Grande State Park
Bentsen Rio Grande State Park
Sabal Palm Sanctuary
South Padre Island Birding Center
While there's an impressive abundance of great places to bird in the Rio Grande Valley, I've always thought of there being three mega-hotspots in south Texas: Estero, Bentsen, and Santa Ana. Estero is my personal favorite, so let's start there.
Estero Llano Grande State Park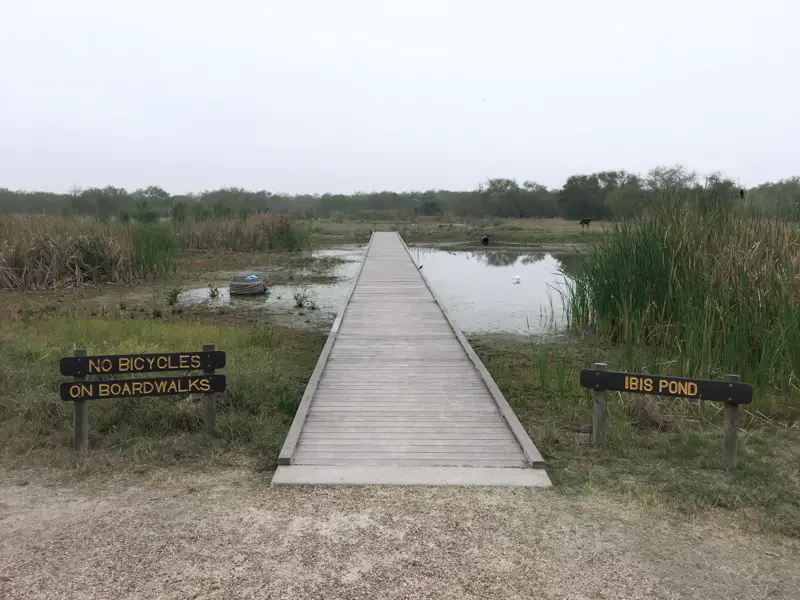 Entrance Fee: $5
This state park features wetlands and boardwalks, south Texas scrubland, and tropical forest, all accessible during a 90 minute walk. This mix of habitat, plus the abundance of water, attracts a fantastic variety of birds. Add the flat, easy walking trails, and you've pretty much have a birder's paradise.
Recently opened to the public in 2006, Estero quickly earned a reputation for being a must-visit for bird watchers. Despite its small size at 230 acres (less than a third the size of Bentsen, and a ninth of Santa Ana), experienced locals familiar with the park can break 100 species in a single morning.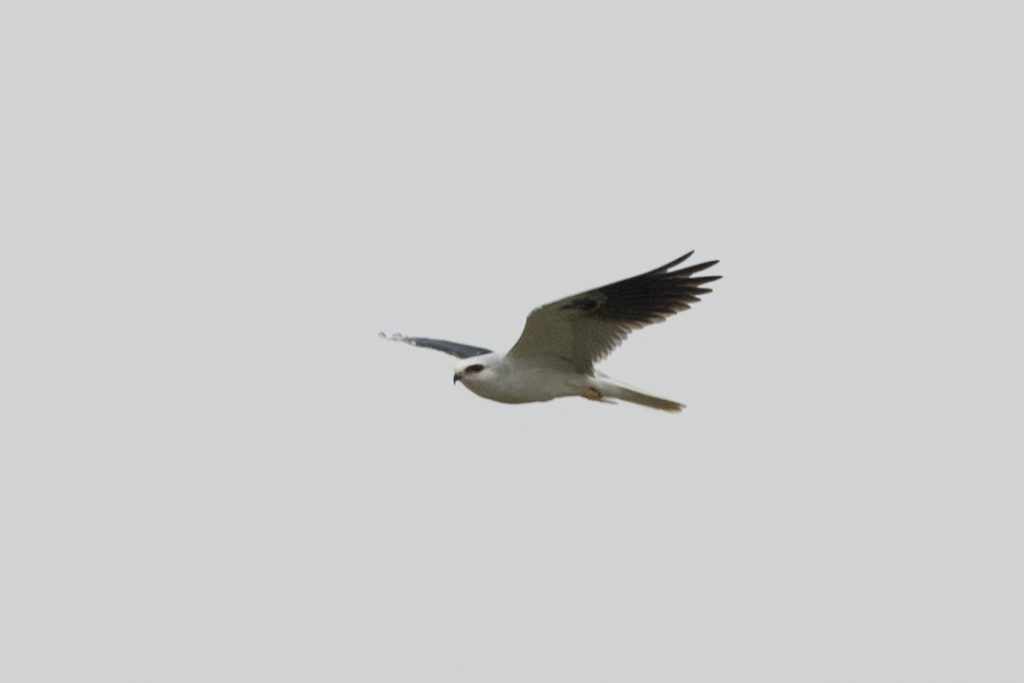 Likely the most well known feature of this park is the large wooden deck at the visitor center that gives close up views of a shallow wetland. It's a great spot to see Black-bellied and Fulvous Whistling Duck, Cinnamon Teal, Least Grebe, flyover White-tailed Kites and Harris's Hawk, and sometimes Green Kingfisher. Not to mention all the other ducks, waders, and songbirds that visit the water each morning.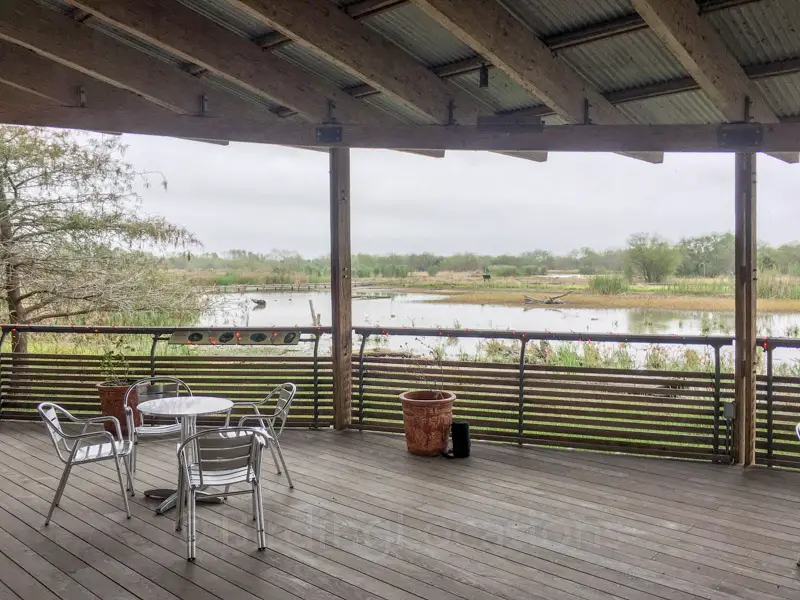 Birders have been known to bring a lawn chair and, with their binoculars in one hand and their morning coffee in the other, see over 50 species in under 3 hours without ever leaving the deck.
Free guided bird walks are offered regularly and are highly recommended for first time visitors. Check the events calendar for upcoming bird walks.
For a full birding guide to this location, visit our Estero Llano Grande page.
Santa Ana National Wildlife Refuge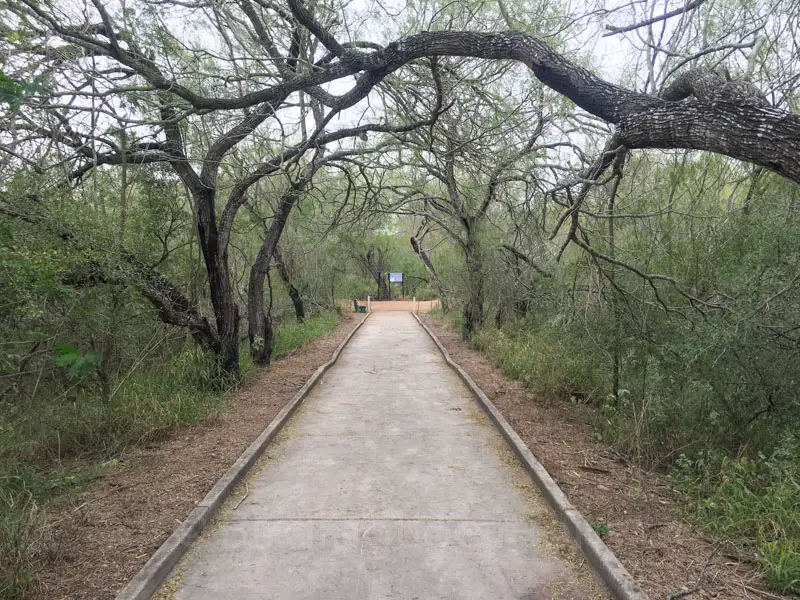 Entrance Fee: $5 per vehicle. Cash & check only – credit/debt cards not accepted.
Santa Ana is often called the crown jewel of the wildlife refuge system due to its fantastic biodiversity. Santa Ana protects over 2000 acres of native sub-tropical habitat, an increasingly rare and precious habitat in south Texas. 
Birder's flock here from around the country to see the Plain Chachalacas darting along the ground, the colorful Altamira Orioles and Green Jays singing in the trees, and to try their luck at seeing a rare Hook-billed Kite.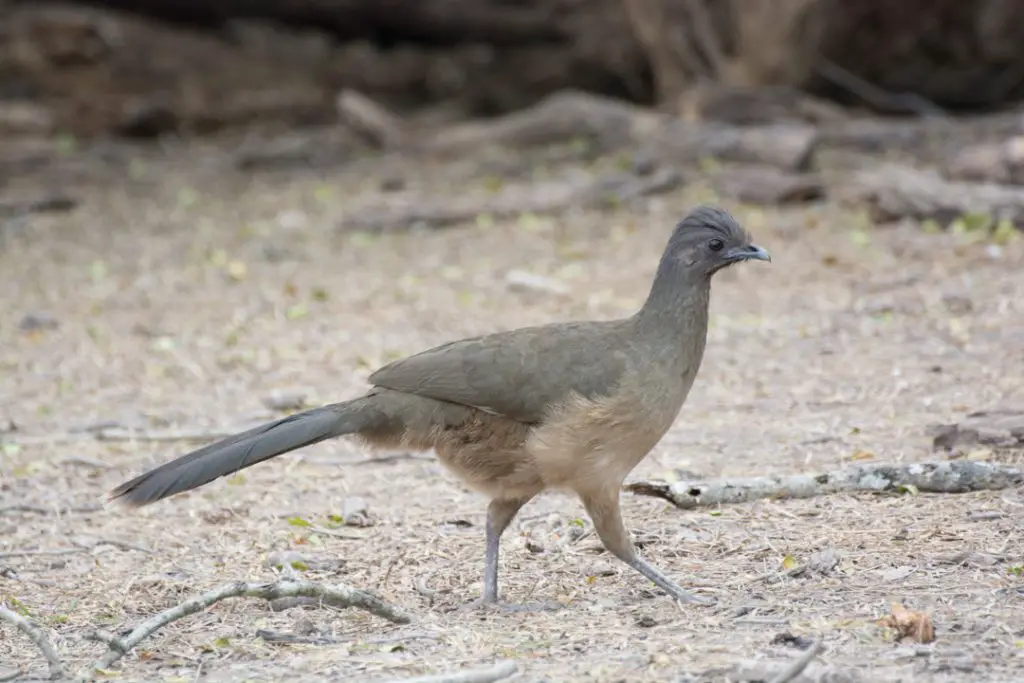 A highlight feature here is the hawk watch tower and canopy bridge, located right next to each other. The tower is a great place to see raptors in flight. They can be a challenge to identify while in motion, but there's often experienced birders hanging out there that are happy to point out certain species.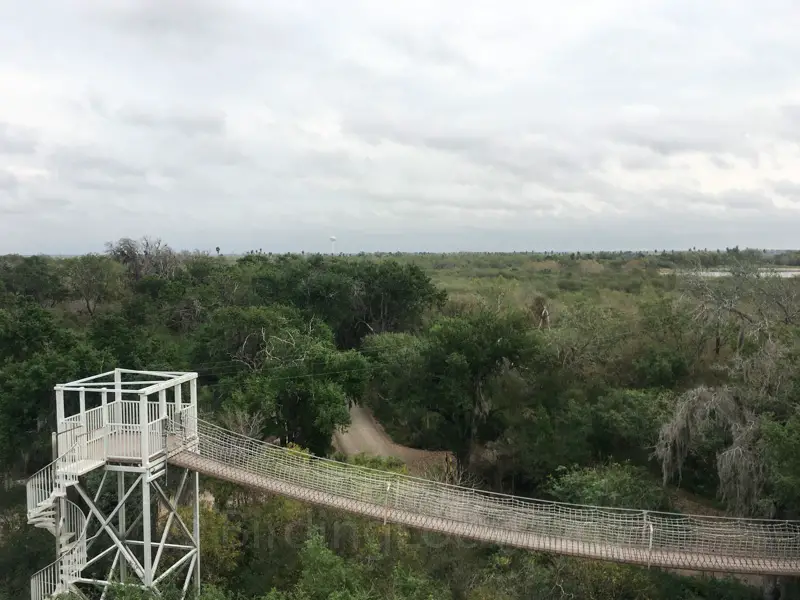 Regulars seen from the tower include Harris's Hawk, Gray Hawk, White-tailed Hawk, and more common hawks like Red-tailed and Red-shouldered. Less common possibilities include Zone-tailed Hawk and Peregrine Falcon. Hook-billed Kite is the real prize here. They're most often seen during winter months, but are unpredictable and seem to show up at random.
Pintail Lakes are a short hike from the visitor center and are great for Mottled Duck, Great Kiskadee, Tropical Kingbird, and Green Kingfisher. 
The free guided bird walks here are great, but are only offered during winter months when the south Texas heat isn't overwhelming. Bird walks are typically offered every day except Sundays. 
For a full birding guide to this location, visit the Santa Ana page.
Bentsen Rio Grande State Park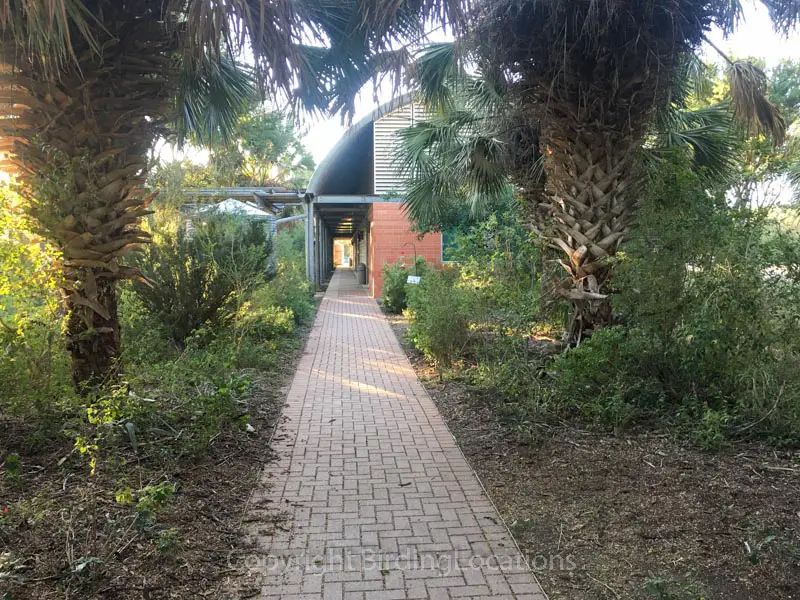 Entrance Fee: $5
Bentsen is unique in that the entire park is closed off to all vehicles. That means the only way to get around is to walk, bike, or catch the shuttle.
The benefit of this is that the wildlife here lives mostly undisturbed, and therefore thrives. Morning hours here provide near constant action and excitement to bird watchers and photographers.
Bentsen offers all the classic south Texas species you could hope to see. Feeding stations are scattered throughout the park and are hotspots of activity, especially during mornings. The Altamira Orioles, Golden-fronted Woodpeckers, Green Jays, and Plain Chachalaca especially love them. 
The visitor center gardens at the park entrance are a great birding experience just by themselves. They require little walking, provide plenty of shade, and of course plenty of birds too. Long-billed Thrashers are everywhere, Olive Sparrow is common, and Buff-bellied Hummingbirds regularly zip in and out of the trees.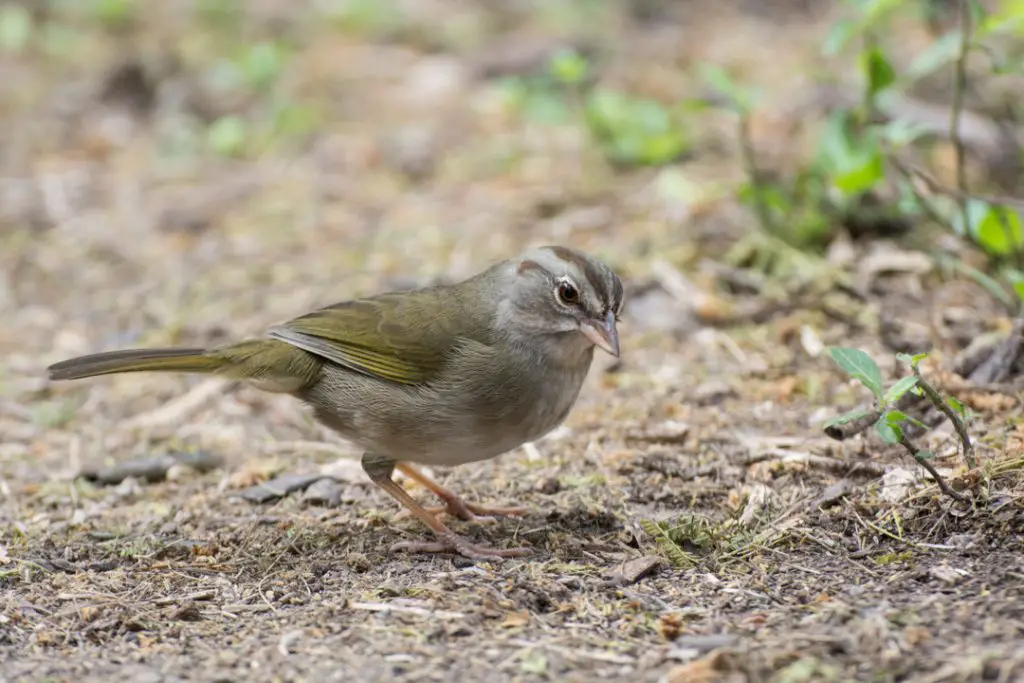 A spacious hawk watch tower at the south end of the park is a great place to be mid to late morning, and in the evening. Gray Hawk, Harris's Hawk, and White-tailed Kite are common. Plus you can see Mexico from here!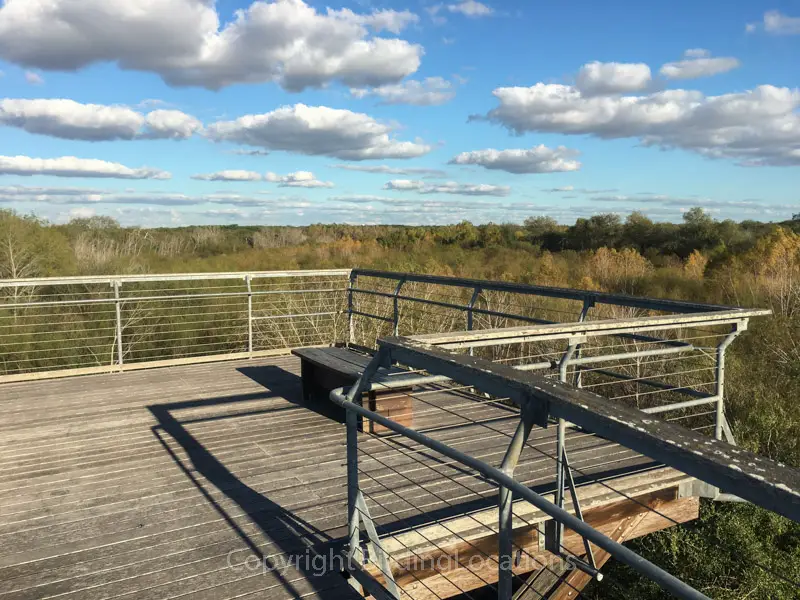 The visitor center rents out bicycles for $5, which are a great way to experience the park. The shuttle is faster, but be sure to keep up with the schedule as they only come once an hour.
For a full birding guide to this location, visit our Bentsen State Park page.
Sabal Palm Sanctuary
Entrance Fee: $5
This sanctuary is located literally at the southernmost tip of Texas (or at least within a half mile of it). It's named after the Sabal Palms that grow here as an old growth forest.
Once common along the Rio Grande River in Texas, these palms have been cut down in mass over the last 150 years to make room for agriculture. Today Sabal Palm Sanctuary is the last remaining stand of Sabal Palms in Texas and the United States.
This unique tropical habitat, combined with its extreme southern location and proximity to the Rio Grande, make this a hotbed of bird activity. Orioles, Green Jays, and White-tipped Doves seem to be everywhere. Bronzed Cowbirds are regulars near the parking lot, and Great Kiskadees are easily seen along the wetlands boardwalk.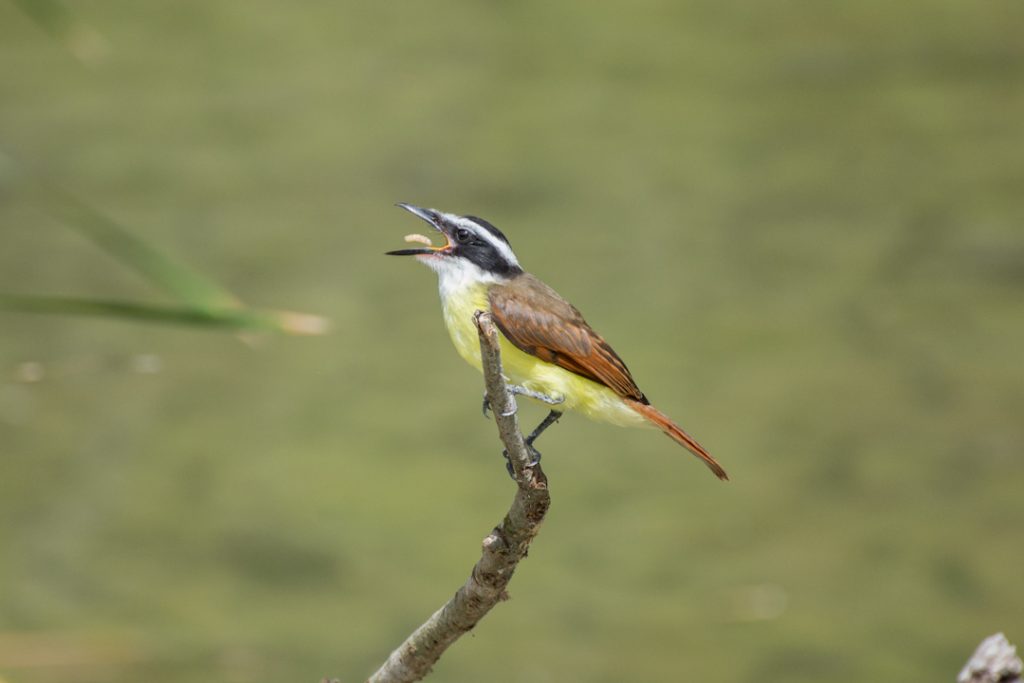 Another great bird here is the Groove-billed Ani, which is sometimes seen along the boardwalk in small groups. They tend to be wary of people and like to hide in the vegetation, so keep a sharp eye out for movement from within the leaves.
The trails here lead you through dense tropical forest, making stops at feeding stations and bird blinds along the way.
Sabal Palm Sanctuary provides possibly the most unique experience of locations on this list, as you really feel like you've left the United States and traveled somewhere truly tropical.
South Padre Island Birding and Nature Center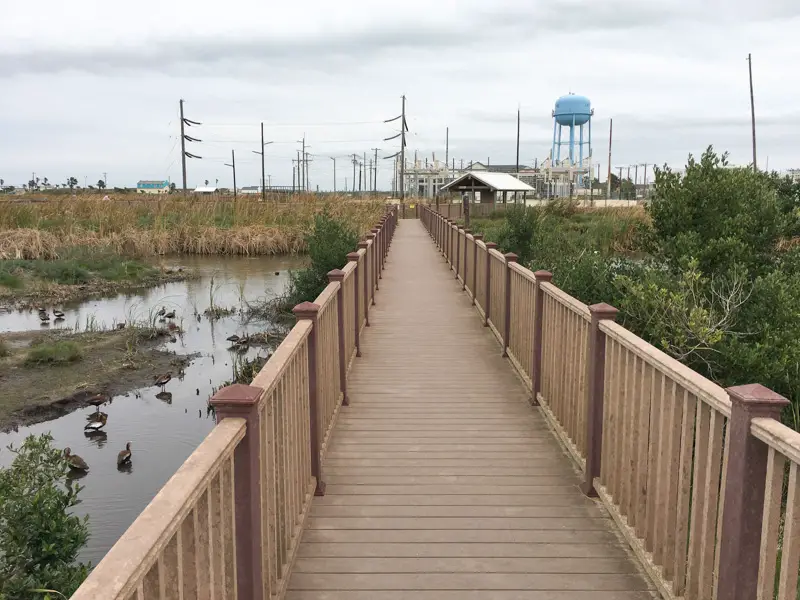 Entrance Fee: $8
This birding center is definitely the smallest location on this list, but because it's on an island right off the coast, it provides a totally different experience than the other locations. Imagine seeing Roseate Spoonbills feeding, ducks dabbling, terns and pelicans constantly flying overhead, and Clapper Rails at close range, and you're starting to get a feel for this place.
Winter birding is good here, with Red-breasted Mergansers floating out in the bay, Clapper Rail and Sora walking out in the open , and Peregrine Falcons making appearances.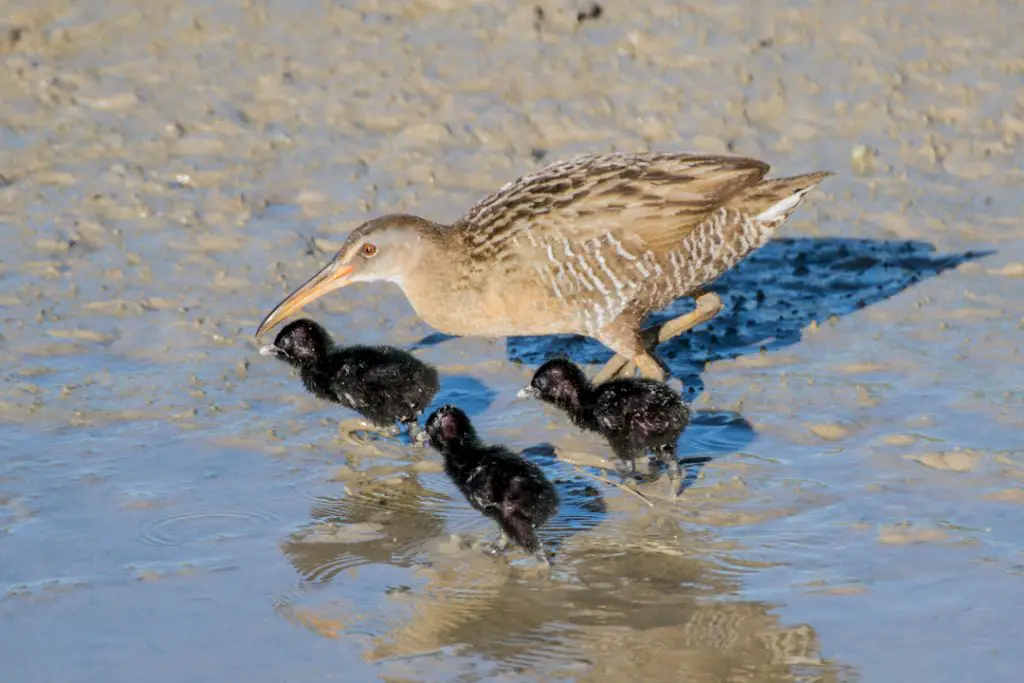 Spring and fall migration here can be phenomenal. The location right on the coast makes it a prime pathway for migrating warblers, flycatchers, thrushes, grosbeaks, and hummingbirds.
The second half of April will dazzle birders with dozens of species of brightly colored warblers feeding in the leaves and on the ground.
Fall migration in September brings swarms of hummingbirds, plus healthy numbers of southbound warblers.
This is also the easiest place to try for a Mangrove Warbler, a subspecies of Yellow Warbler with a distinctly red face. They live in coastal mangroves, some of which grow on this property and occasionally attract these birds.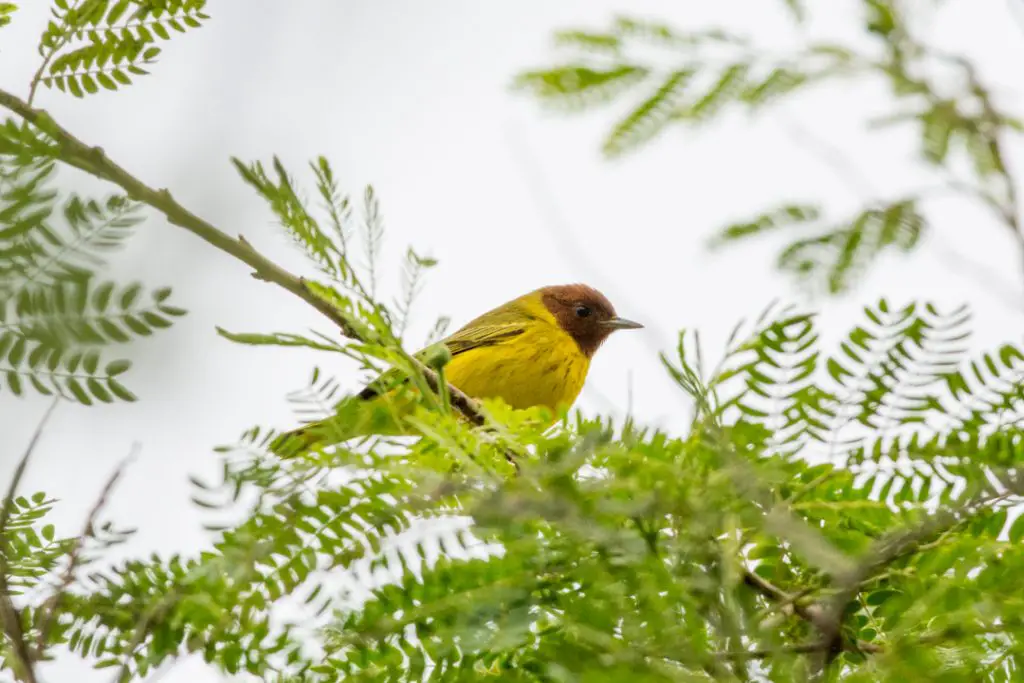 Between the coastal water-loving birds and the songbirds that travel through this sanctuary, there's a lot of action packed into a small space that will delight birders of all experience levels.
For a full birding guide with photos for this location, visit our South Padre Birding Center page.
Other Great Locations
Here are a few hotspots that didn't make the top five, but at least deserve a quick mention.  Birders will thoroughly enjoy any one of these properties.
Honorable Mentions:
Frontera Audubon
Resaca de la Palma State Park
Edinburg Scenic Wetlands
Laguna Atascosa National Wildlife Refuge