February is the last full month of winter birding in Texas, and having a fantastic birding experience is easy if you know where to go.
Waterfowl, raptors, and sparrows are everywhere this time of year. The coast is packed with wintering shorebirds, and the Rio Grande Valley to the south is experiencing very mild temperatures that keep bird activity high.
Good birding is easy to come by during winter in Texas. So where is the absolute best bird watching in the state during February?
The Top February Texas Birding Hotspots Include:
Hornsby Bend Bird Observatory
Highlights:
Ducks by the hundreds
Easy birding from your car
Mix of ponds, hardwood forest, and open field
Within Austin city limits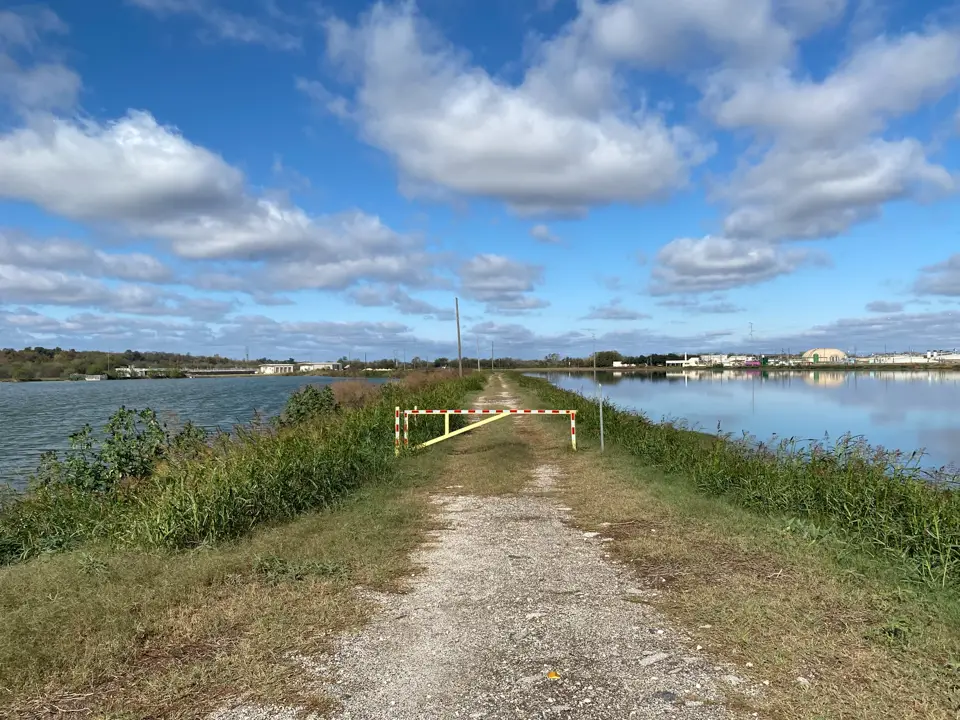 Hornsby is a must-visit for birders in the Austin area. A two hour visit almost guarantees at least 50 species, with little hiking required.
This property is a wastewater treatment plant located right on the Colorado River. The river serves as a local flyway that funnels birds through the area, and supports a lush woodland along its banks.
Ducks love the holding ponds here, and always have a few Eared Grebes mixed in. Sandpipers and Wilson's Snipe work the mudflats around the pond edges, while gulls and pelicans occasionally pass overhead. 
On the back side of the ponds is the forest trailhead. This will get you woodpeckers, sparrows, wrens, and wintering warblers.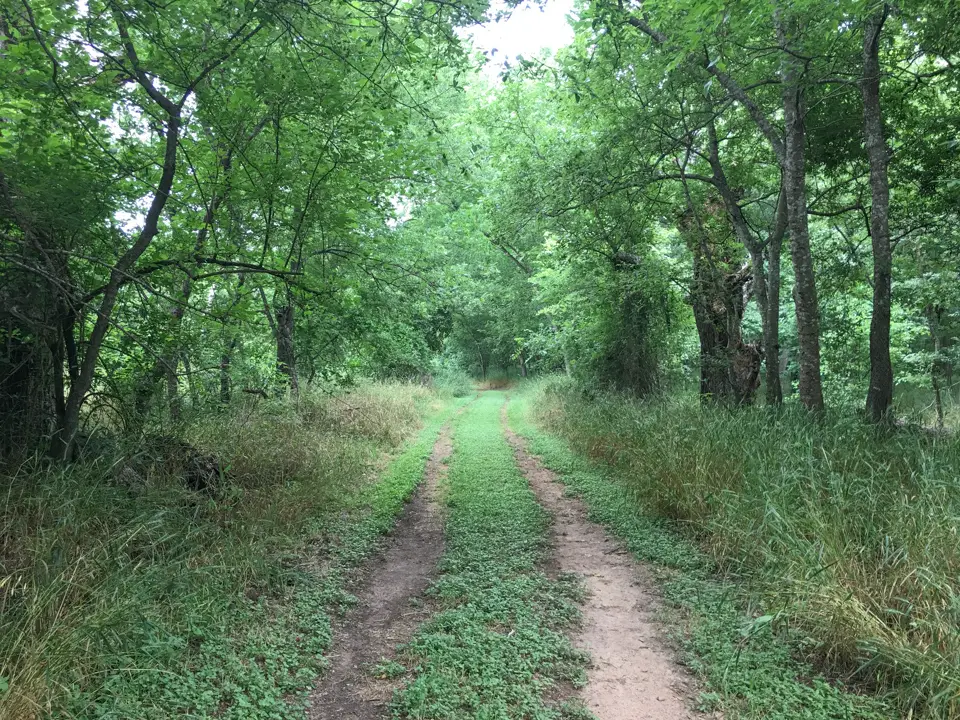 This urban birding site allows the opportunity for several miles of hiking trails, or you can stay in your car the whole time and still have a good experience. 
Visit the full birding guide to Hornsby Bend here.
Mitchell Lake Audubon Center
Highlights:
Has both central and south Texas species
Includes many small ponds plus the larger lake
Most of the property accessible by car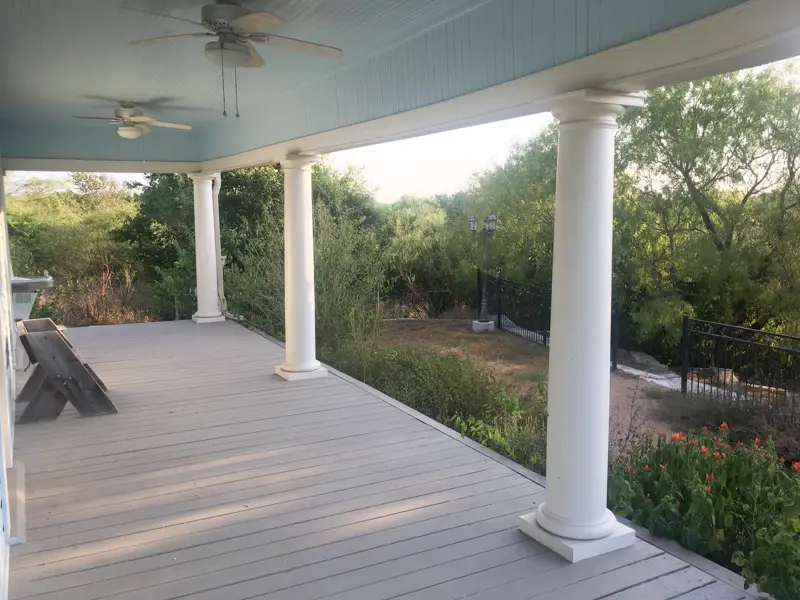 Welcome to the best birding hotspot in the greater San Antonio area.
If you love a good bird-by-car location, Mitchell Lake is for you. Although there's a few trails that must be accessed by foot, about 75% of the property can be seen without leaving your vehicle.
The visitor center has a good native plant garden with trails on the back side. Walk slowly during morning hours and you can start your list off with 20 species before seeing any other part of the property.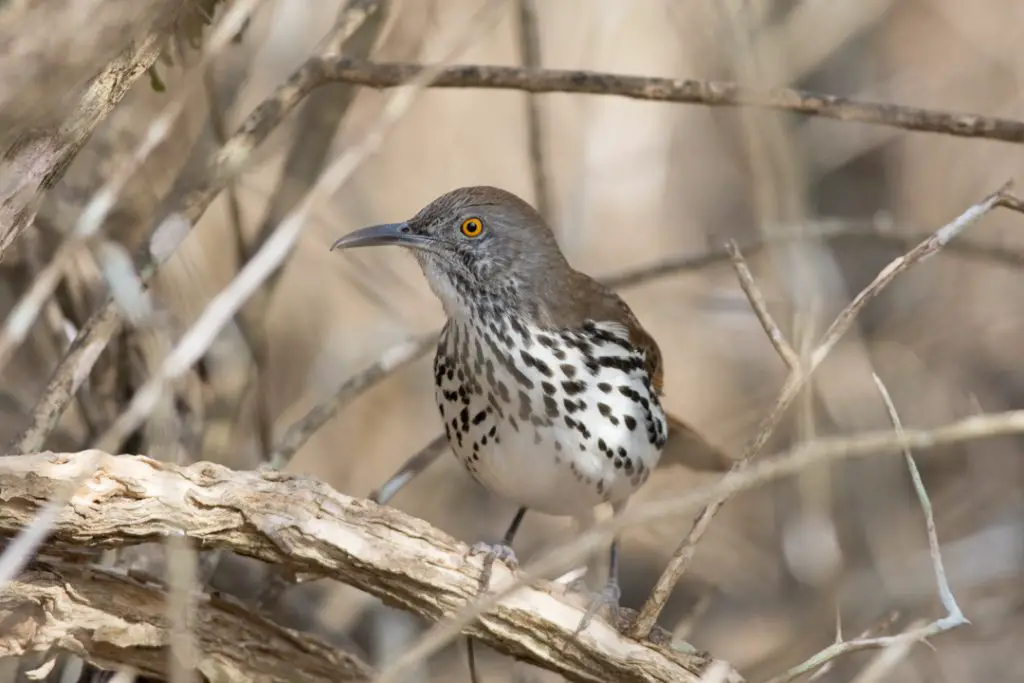 Bird Pond is the next big stop. Ducks and grebes are always present, including Cinnamon Teal, Black-bellied Whistling Duck, and Least Grebe. 
It's best to walk the wooded edge of the pond so you pick up some songbirds as well. Bust out the scope if you have one. Slowly scanning the water and picking through groups of ducks will always yield more species for you.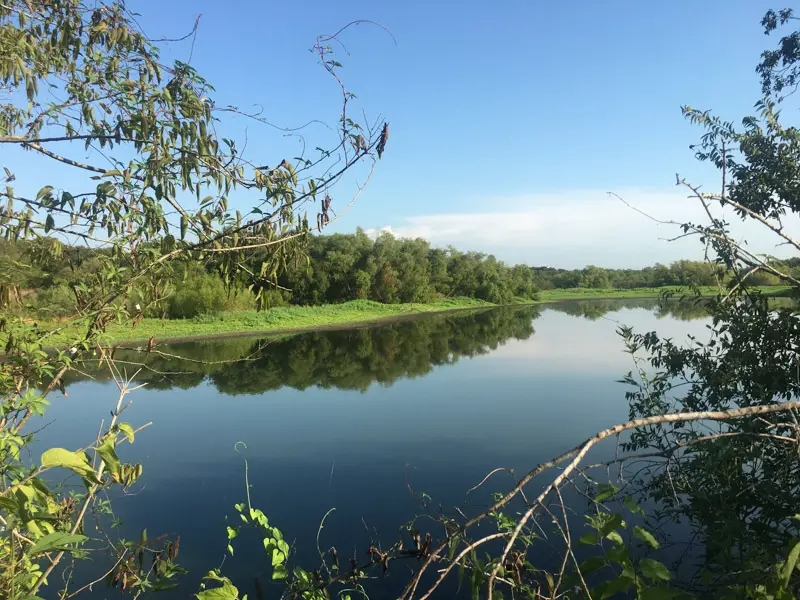 Toward the back side of the property you'll find multiple water holding ponds with clear driving paths at their edges. More ducks await you, plus gulls, herons, and a few shorebirds.
Finally, the lake itself marks the far boundary of the property. Some birds will be floating far out on the water, or perched in trees on the opposite shore. A scope is useful here.
Occasionally rarities are found on the lake like Common Loon, Surf Scoter, Red-breasted Merganser, Horned Grebe, and Long-tailed Duck.
See the full Mitchell Lake Audubon Center birding guide for more specific info and tips.
Aransas National Wildlife Refuge
Highlights:
Winter Home of the Whooping Cranes
Expansive Coastal Marsh
Oak mottes often contain wintering warblers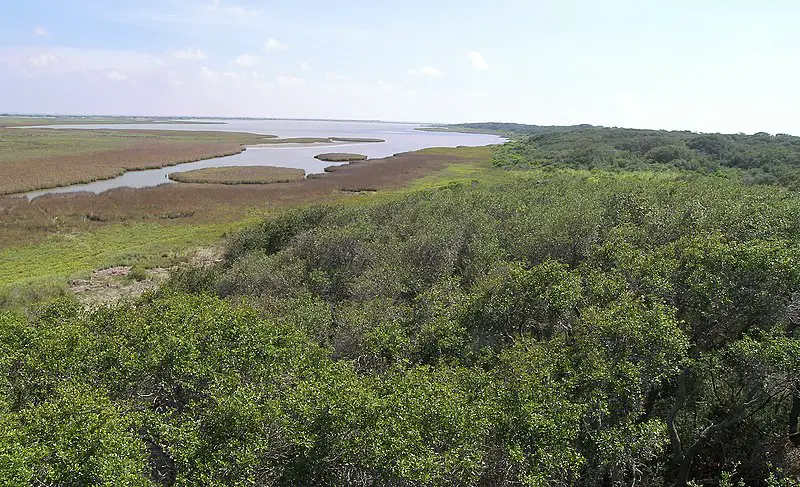 Aransas is the wintering home of the Whooping Cranes, and has one of the highest species count of any birding hotspot in the state.
Here you'll see a great mix of raptors, shorebirds, waterfowl, and songbirds. Plus, of course, Whooping Crane.
Located on the central Texas coast about 1.5 hours north of Corpus Christi, this wildlife refuge is a mix of coastal marsh, Live Oak mottes, and dense lowland scrub. 
Getting the most out of this location requires a stop-and-go approach. Drive the paved road to a trailhead, then do 20 minutes of birding by foot. Then back in the car, up the road a bit, and back out for 20 minutes.
This strategy will allow you to hit all the habitat types and get the full experience of this refuge, without doing miles and miles of hiking.
Slowly work your way from the headquarters building down to the three story wildlife observation tower. This will take at least 90 minutes if you bird the stops along the way. The tower is a good place to turn back.
Good spots to stop and bird include:
Around the HQ building
Heron Flats
Aransas Fishing Pier
The wooded loop trail at Dagger Point
Jones Lake
The Wildlife Tower
Need specific tips on finding and seeing a Whooping Crane? See our Whooping Crane guide here.
Choke Canyon State Park
Highlights:
See South Texas species without traveling to the Rio Grande Valley
Bird activity always seems high here
Easy to get 60+ species in a morning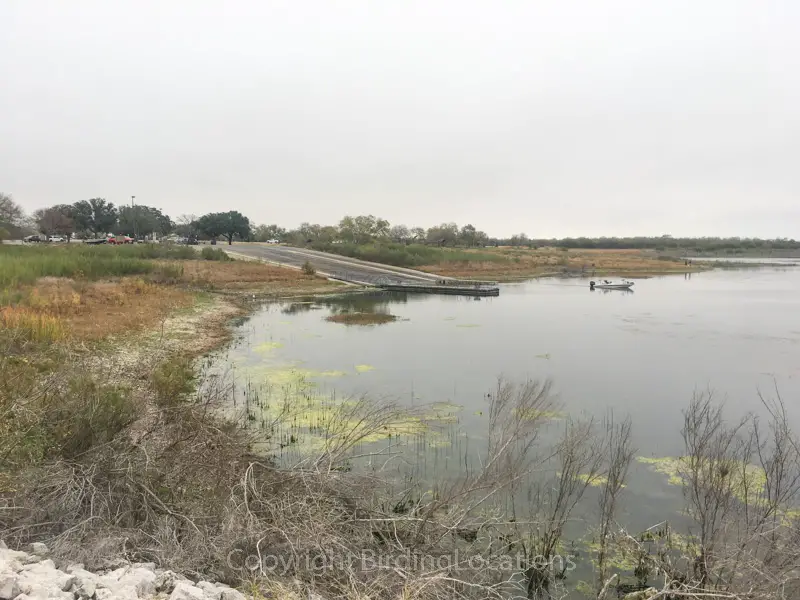 This state park is less than two hours south of downtown San Antonio. It has 80% of the famous south Texas species, like Green Jay and Harris's Hawk, but without the long drive to far south Texas.
This park has two separate units: the Calliham Unit and the South Shore Unit. This article only references the Calliham Unit, which is larger and has more to offer.
Expect sweeping views of Choke Canyon Reservoir, abundant high-quality wildlife habitat, 75 Acre lake packed with hundreds of ducks, and easy access throughout. 
The park also has a good bird blind that the Green Jays, Great Kiskadees, Golden-fronted Woodpeckers, and Audubon's Orioles particularly like.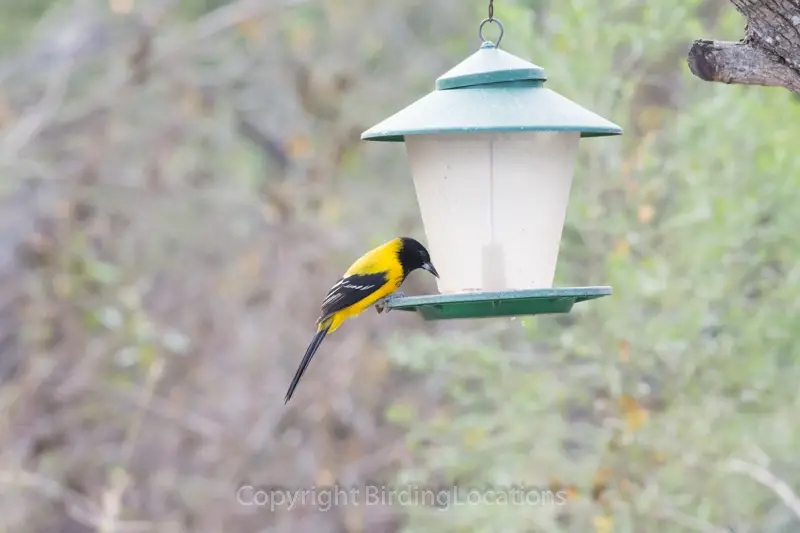 At a minimum, be sure to spend plenty of time at the following spots:
Calliham Unit Boat Ramp
75 Acre Lake
Bird Blind & Parking Area at the North End
For a full birding guide to this great state park, visit the Choke Canyon State Park page.
Anahuac National Wildlife Refuge
Highlights:
Geese, Ducks, and waders by the hundreds
Diversity of Raptors. Hawks, Kites, Falcons, plus Bald Eagle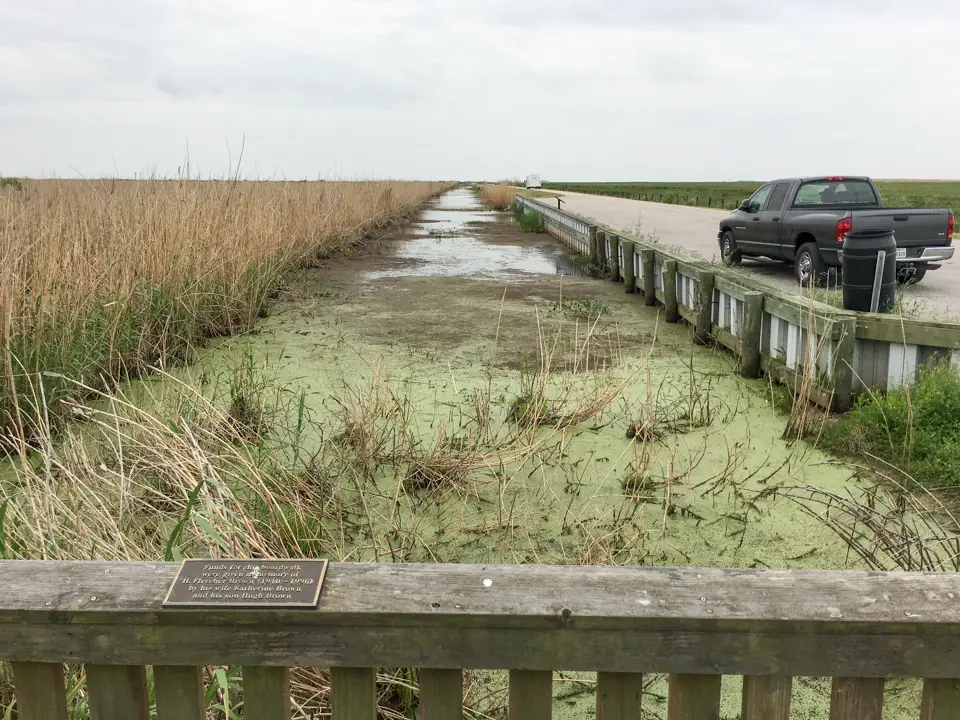 Anahuac is another location on this list where you can easily break 60 species in one morning. It's just over an hour east of downtown Houston.
Skip the Skillern Tract as you drive in. Head all the way to the Friends of Anahuac Nature Store, which is the main building on the refuge.
This habitat at this refuge is almost all coastal marsh and wetlands. With ducks on the open water, shorebirds and waders feeding on mudflats, and constant overhead flyovers, Anahuac on a good morning is virtually non-stop action.
Some birders that visit Anahuac never leave their car, and just slowly roll along with their binoculars poking out of rolled down windows.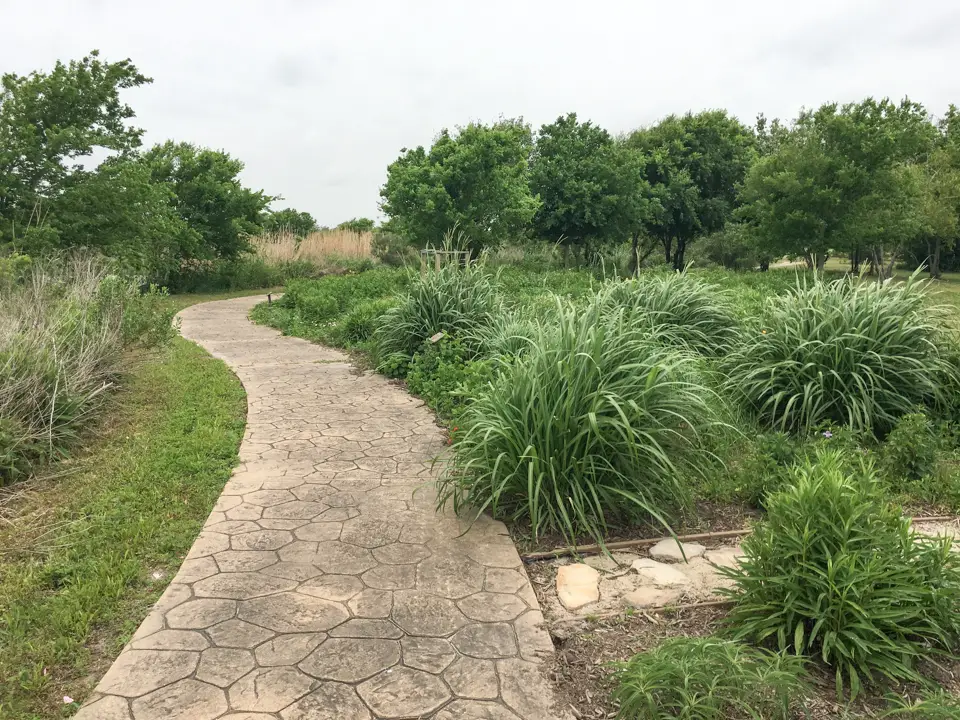 At a minimum, birders should do the following for a great experience:
Walk the Butterfly-Willows Trail behind the HQ building
Drive Shoveler Pond Loop
Walk the Shoveler Pond Boardwalk on the west side of the pond
Additional options include Marchetti Bird Blind, and birding by car all the way to Frozen Point.
Hagerman National Wildlife Refuge
Highlights:
Snow and Ross's Geese by the thousands
Reliable for Bald Eagle
Decent for Purple Finch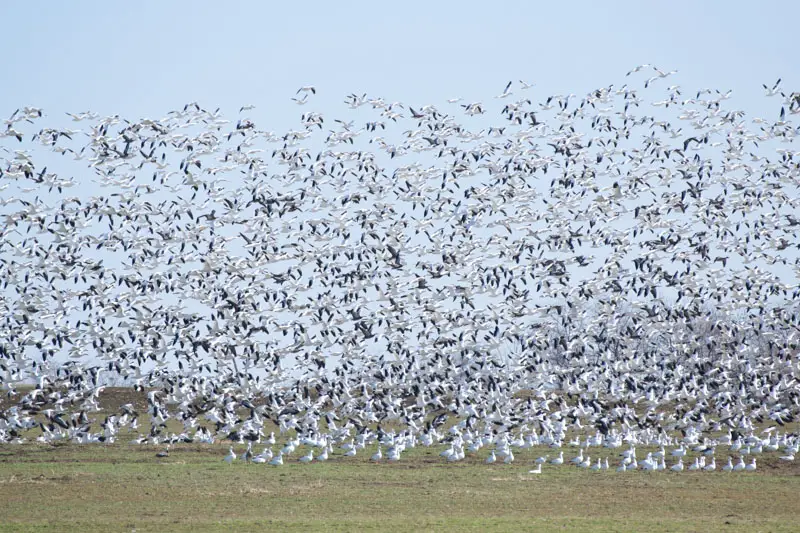 Hagerman does an excellent job at showing off the wildlife that northeast Texas has to offer.
Each winter brings Snow and Ross's Goose in search of easy food. Numbers are low some winters, but other years there can be more than 6000 geese present at once.
This refuge is situated right along Lake Texoma, which is great Bald Eagle territory. A full morning of birding here usually yields at least one eagle. With some luck it's possible to get 3 or 4 individuals.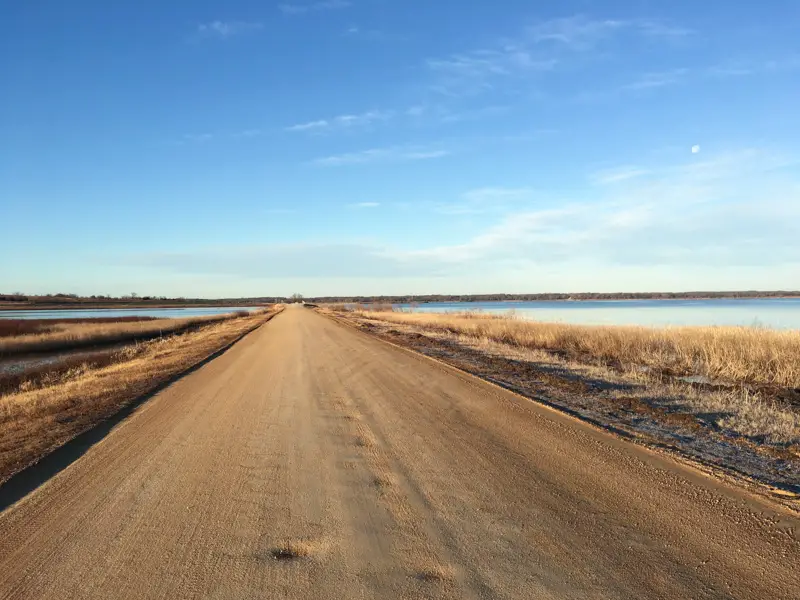 The habitat here is a mix of wide open short grassland, and mature hardwood forest. When the lake water levels are up, large areas of the grassland will flood to create shallow wetlands that attract hundreds of ducks.
Along the woodland trails keep your eyes open for up to six woodpecker species, including Red-headed, Hairy, and Pileated. Pay attention to stands of Giant Ragweed and tall grasses along woodland edges that can attract Purple Finches.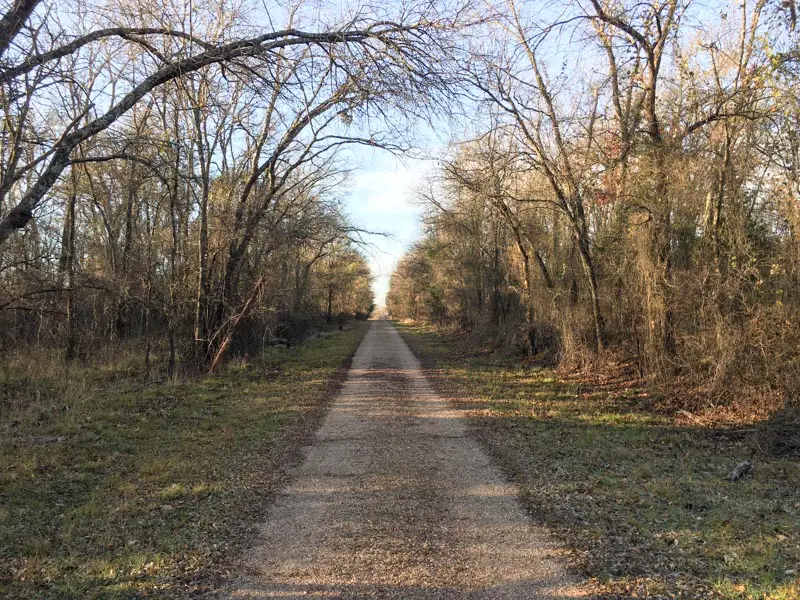 Be sure to arrive early, as the afternoon wind can really pick up over the open grasslands and expansive shallow wetlands.
Some of the best birding here includes:
Along wildlife drive
Meadow Pond Trail
Roadside birding along Bennett Lane
Goode Day Use Area & Picnic Pond
For a more in-depth birding guide to Hagerman, visit the Hagerman National Wildlife Refuge page.
Santa Ana National Wildlife Refuge
Highlights
Fantastic for South Texas Specialties
Free Guided Bird Walks
Hawkwatch Tower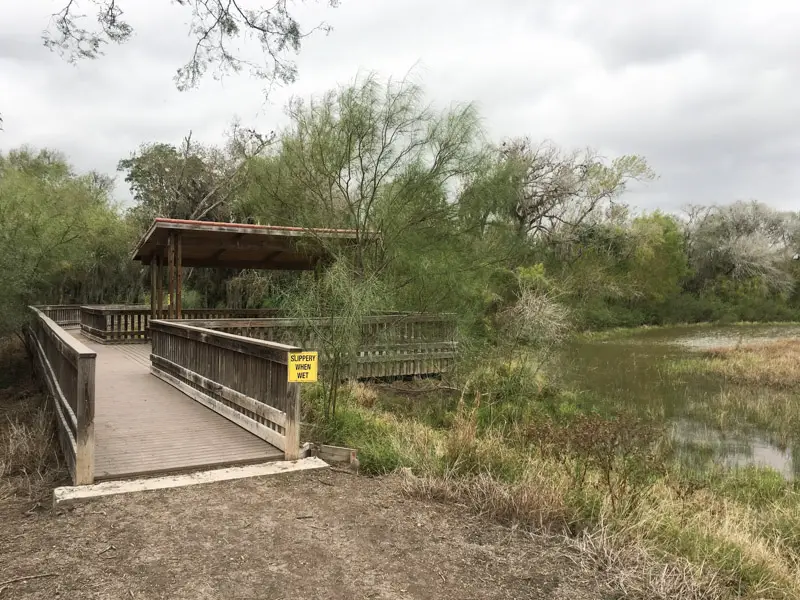 Santa Ana is one of the best birding hotspots in the Rio Grande Valley, which is saying something considering all the other quality spots in the area.
Birders travel here from all over to see species like Plain Chachalaca, Altamira Oriole, Gray Hawk, Tropical Kingbird, White-tipped Dove, and many others not found elsewhere in the United States.
There's no birding by car here, it's all by foot. A scope usually isn't worth carrying here, just travel light instead. 
Show up at the main building and join the guided bird walk if you desire. They're free, and offered everyday at 8:30am except Sundays.
For a great time on your own, bird the following spots:
The HQ Building & Parking Lot
Pintail Lakes
The Hawkwatch Tower
Willow Lakes
The above spots will give you great coverage of the different habitats, and therefore a good species list. 
The lakes are good for Mottled Duck, Cinnamon Teal, Great Kiskadee, Green Kingfisher, and sometimes Ringed Kingfisher.
The Hawkwatch Tower can be good for Harris's Hawk, Gray Hawk, White-tailed Hawk, and if you're REALLY lucky, Hook-billed Kite.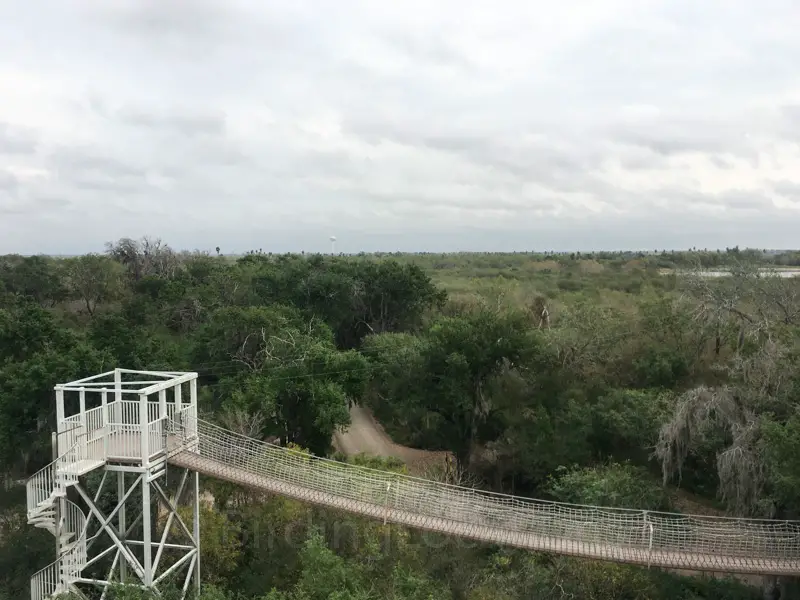 Go slow around water at the lakes and really pick through the birds, both on the water and in the woody vegetation on the edges. You'll be rewarded with an impressive species list by the end of a two or three hour visit.
Visit our full Santa Ana National Wildlife Refuge birding guide here.
Laguna Atascosa National Wildlife Refuge
Highlights
The Largest Undisturbed Tract of South Texas Scrub Remaining
Raptors by the Dozen Along Entrance Roads
Good Variety of South Texas Specialty Species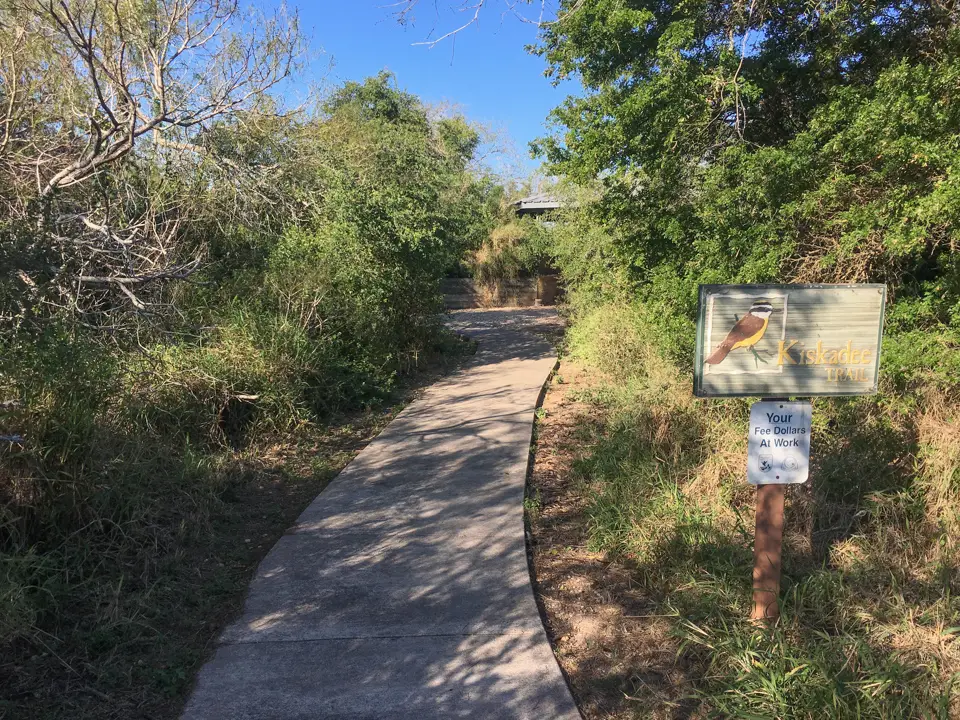 This wildlife refuge is bounded by the coast on the east side, and the overall property is massive. Most is inaccessible to the public, but there's still more than enough territory to keep any birder busy.
Here you can expect dense shrubby habitat, with pockets of taller Mesquite and Ebony trees. It's not much to look at, but the birds sure do seem to love it.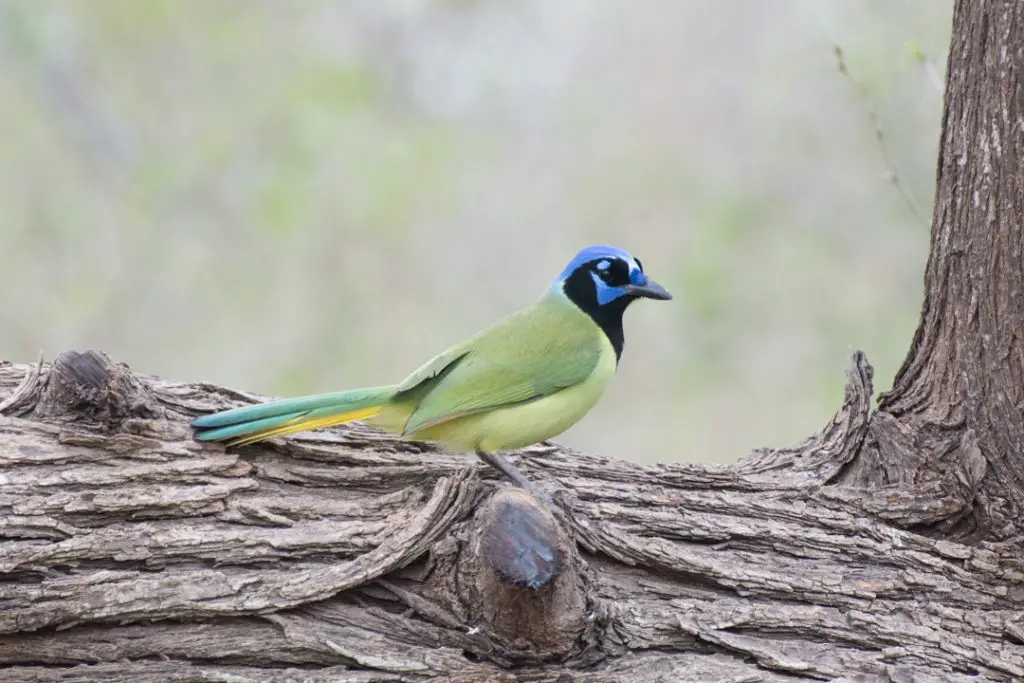 Driving into the refuge is half the fun, so don't be in a hurry to get to the headquarters building. Pull over as you see birds and interesting spots on your way in. Consider walking along the roadside and seeing what birds you flush, or what happens to fly overhead.
The entrance roads are great for Harris's Hawk, White-tailed Hawk, White-tailed Kite, and Northern Harrier. Occasional Falcons are also possible, including Peregrine, Merlin, and Aplomado Falcon.
Brushy roadsides can produce Olive Sparrow, Vermillion Flycatcher, Couch's and Tropical Kingbird, and Long-billed Thrasher to name a few.
Walk the short Kiskadee Trail loop behind the headquarters building, and pause at the bird blind here. Then drive out to Osprey Lookout at the laguna itself and scan the water for ducks and flyovers.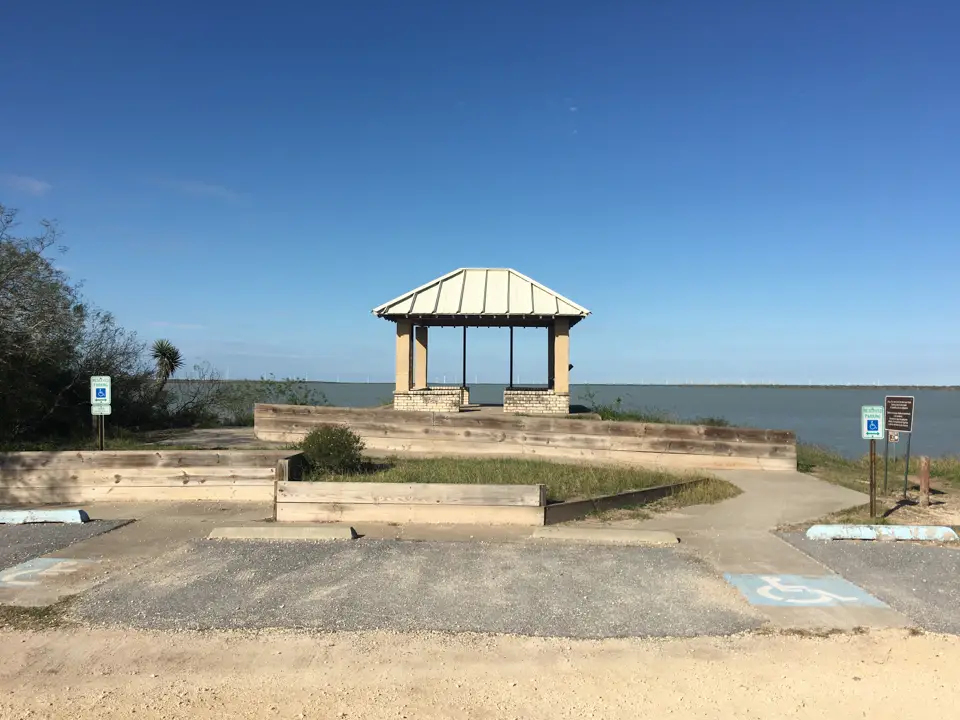 In summary, do the following to maximize your species list:
Watch for perched and soaring raptors while driving in
Walk the roadsides to see and hear songbirds down low
Explore the short Kiskadee Trail and Bird Blind
Bird by Car to Osprey Lookout
Overall, Laguna Atascosa is great if you're willing to stop and look for birds as you go. If you just drive straight to the HQ, and then to Osprey Overlook, you'll miss most of the birds!
Need more options for Texas birding spots?
Visit our Texas Hotspots Map for full birding guides with photos of each location.